I first published this one in November in 2009, shortly after a time, because of unusually traumatizing circumstances, when I believed I was approaching a nervous breakdown. I wrestled with God through Psalm 131 and saw Him bring me out on the other side.
***
This question is one I asked myself not long ago when my soul was not quiet. In agony I turned to Psalm 131. "Lord, how can I quiet my soul?"
Until that time of weaning, often as late as three years old, the Hebrew child knew confidently where to find his comfort and satisfaction: at his mother's breast.
Then the time of weaning comes. Sometimes the mother says "Wait." Sometimes she denies him altogether. And because he doesn't understand her purpose or her goal, his soul can become tumultuous. Anxiety can fill his heart, even to the point of raging against his mother, against the world.
He thinks that what he wants is his mother's milk, his mother's breast. But what he really wants is comfort and satisfaction.
Then he learns that the satisfaction can come in a world of God-given provisions that he had never before experienced, that he never even knew existed. And he learns to find comfort in his mother on a whole new level of relationship, sitting on the loving lap, touching the loving face, of the very one who had denied him the thing he thought he needed.
And his soul becomes quiet. He is satisfied, comforted, happy. The entire community sees and rejoices. The Hebrews would even throw a party to rejoice that the weaned child had taken an important step on the way to maturity.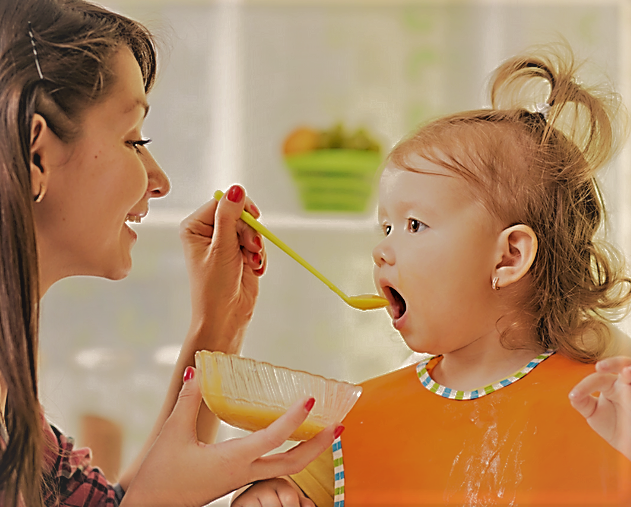 Oh, Lord, my heart is not haughty. I will not rage when You deny me the thing I think I need. Oh Lord, my eyes are not lifted up. I bow my head and cover my mouth. When I don't understand Your purpose or Your goal, I will trust. Though I may think I need the satisfaction of a predictability of days or a family that is just so or time to accomplish cherished tasks or renewed health or certain temporal things to make me feel secure, I will know, I will know that what I truly need is You, the Great Soul Satisfier.
I will rest in the arms of the One who cried, "Peace! Be still!" I will marvel at His ability to calm the storm inside of me. Where is your faith? Through faith, I myself will calm the storm.
I will not walk high. But when I sing this song of humility, I will find that it is a song of ascending. You will set me upon high places that I never even knew existed. Oh, Jehovah, great I AM, it is too incomprehensible for me.
Israel! Place all your hopes, all your expectations, all your anticipations, in the great Savior! In new ways, He will satisfy your soul and comfort you.
In ways we never even knew were possible.
***
Go here to download your free Guide, How to Enjoy the Bible Again (when you're ready) After Spiritual Abuse (without feeling guilty or getting triggered out of your mind). You'll receive access to both print and audio versions of the Guide (audio read by me). I'm praying it will be helpful.