I've mentioned before the importance of learning to pray, before reading the Scriptures, to ask the Holy Spirit to enlighten the eyes and open the understanding to receive what He wants to give. This always makes a difference as I read and meditate. Here's a meditation from the other day.
***
Isaiah chapter 40 shows the God of heaven to be truly glorious. From verse 12 to the end of the chapter in verse 31, God is seen high and lifted up. So I rejoiced in that.
But as I read and prayed, my eyes came back to verses 10 and 11.
Behold, the Lord God (Adonai Jehovah) comes with power, and His arm rules for Him.
That sounds intimidating, and appropriately so, because we're talking about the God of heaven and Lord over the whole earth, glorious and mighty.
Behold! His reward is with Him, and His recompense is before Him.
That's interesting. So what is His reward and His recompense? What reward and recompense will be great enough for a God that holds the waters of the earth in the hollow of His hand and measures the dust of the earth in His scales, who counts the nations as a drop in a bucket and brings the princes of the earth to nothing (as the rest of the chapter describes)? What reward could this infinitely glorious God be referring to?
How arresting it is, then, to see this next verse, verse 11, seeming almost out of place, describing His reward and His recompense. Read it closely:
He will tend his flock like a shepherd; he will gather the lambs in his arms; he will carry them in his bosom, and gently lead those that are with young.
Do you see? Do you see there what his reward is?
His reward is with Him, and they are His reward.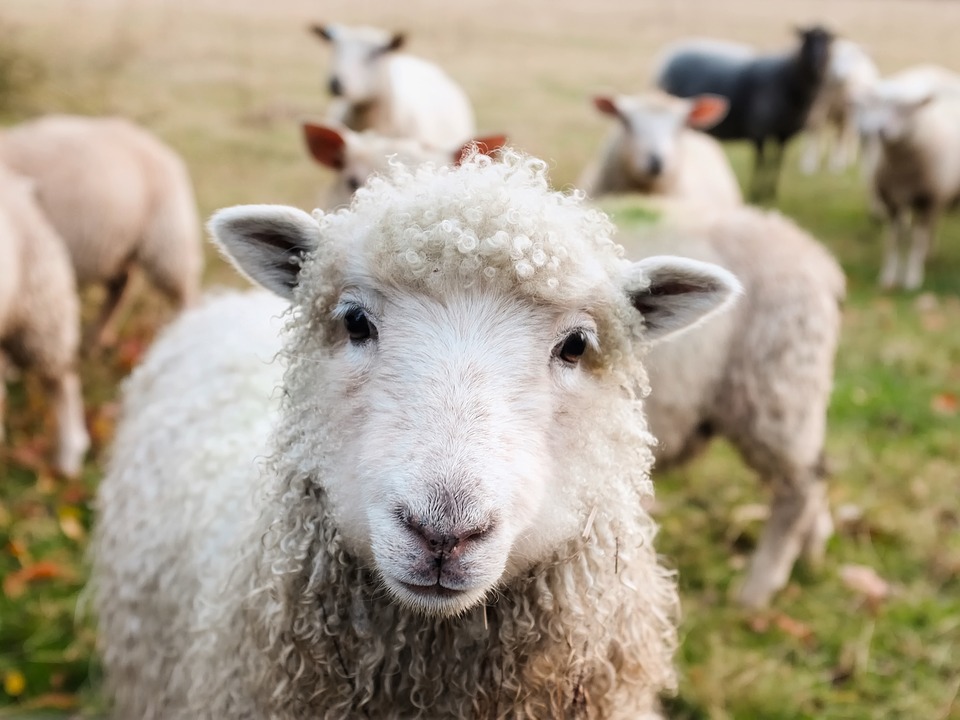 The Hebrew word translated "recompense" (basically the same thing as "reward") can also be rendered "work" or "labor."
Behold! His reward is with Him, and His work is before Him.
If we read verse 10 that way, and then come to verse 11, we can immediately see what His work is.
Tending His flock.
Gathering the lambs in His arms.
Carrying them in His bosom.
Gently leading the ewes who are heavy with young.
This is the introduction to the God who is described in the rest of the chapter as so awesome there is absolutely no one and nothing on this earth that can compare with Him.
The same arm that rules in power is the arm that tenderly gathers up the lambs and carries them.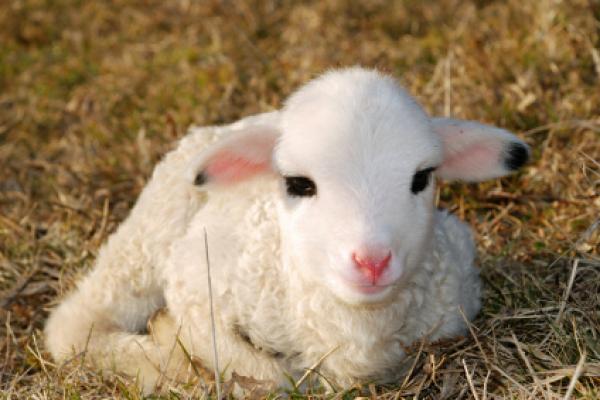 This is our God. The one who is gloriously exalted, the one who comes with ruling power, but who would never hurt His own sheep. Instead, He delights to do the tender work of leading, gathering, carrying, and caring.
But I saw one other thing.
It's the verse just before this, verse 9. In it, the mountains of Zion and of Jerusalem are called on to shout out the good news with a loud voice. "Lift up your voice!" says the prophet. "Don't be afraid! Tell all the cities of Judah, 'Look! Here is your God!'"
So here I am. Picture me on a mountaintop, along with many others.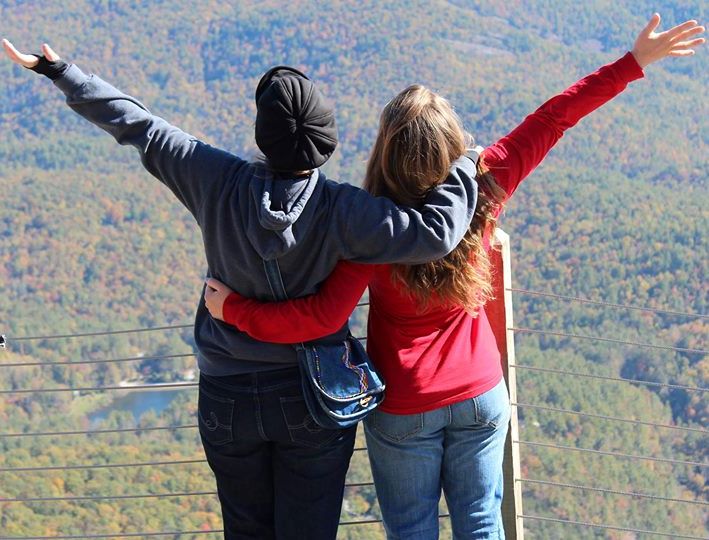 Look! Here is your God. We're telling you, unafraid, shouting it from the mountaintop. Here is your God!
It is Jesus Christ, the Lord God of heaven and earth, who comes with power and might against the wicked, but died on the cross and rose again to gain His reward. And that reward He tenderly gathers and cares for: His own sheep who are part of His flock and who follow Him, putting their faith and trust in Him.
Did I hear you say, "No, this is for others, it's not for me. It's not for me"?
I'm telling you, if you have trusted in Jesus Christ to save you—no matter how small and weak your faith is—this is for you.
If you're struggling with hoping that God is good, or that He loves you, please remember this picture in Isaiah 40: the mighty Shepherd tenderly carrying the lambs in His arms. Please know that if you put your faith in Jesus Christ, He will love you, comfort you, and be with you, even in the darkest night.
You are His reward.
In chapter 62 Isaiah speaks some very similar words, with a slight enlargement of meaning. Verse 11 echoes words from chapter 40:
Behold, the LORD has proclaimed to the end of the earth: Say to the daughter of Zion, "Behold, your salvation comes! Behold, his reward is with him, and his recompense [or work] is before him."
In chapter 40, the reward was His flock. How is it described here? Verse 12 tells:
And they shall be called "The Holy People," "The Redeemed of the LORD"; and you shall be called "Sought Out, A City Not Forsaken."
This is His reward. You who have trusted in Jesus Christ, don't lose sight of hope. He treasures you. He rejoices over you. You are holy and redeemed. You are sought out and not forsaken. You are tenderly loved.
The Father loves you. You are His delight.
You are His reward.
You can carry with you words of hope from our Lord Jesus Christ, found in Luke 12:32.
"Fear not, little flock, for it is the Father's good pleasure to give you the Kingdom."
This is good news. This is great joy.