For those of us who have looked for hope in the homeschooling movement, the patriarchy movement, the neo-Calvinist movement, or any other movement.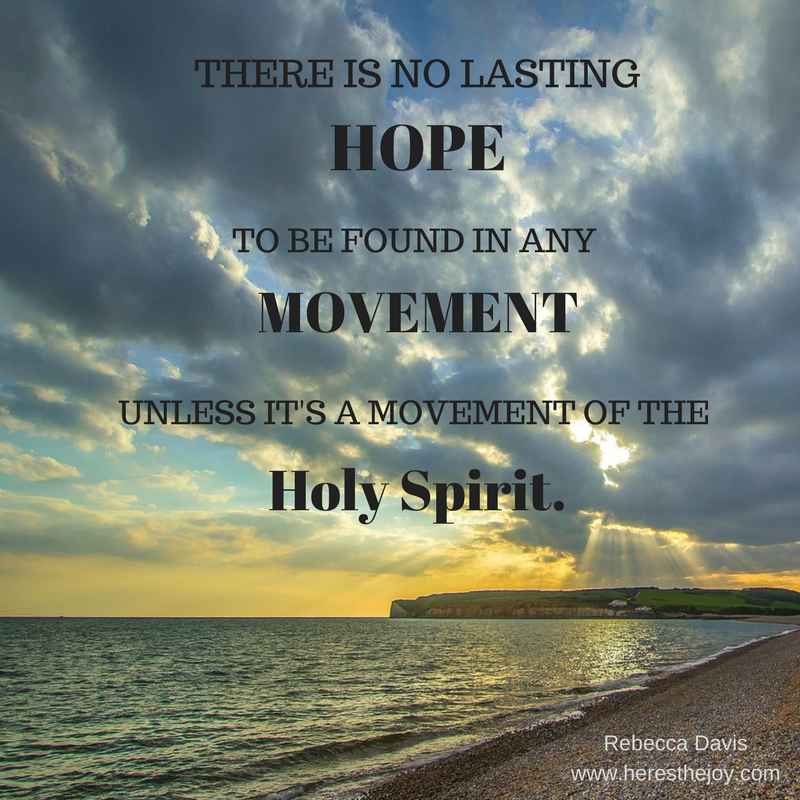 Our only hope is in Jesus Christ alone, not only for our salvation in eternity, but for our day-to-day salvation right now. The primary purpose of the Bible isn't for learning principles to live by. The primary purpose of the Bible is for knowing Him, in his kindness, goodness, greatness, and glory, and for seeing ourselves in relationship with Him.
If you seek Him there, asking the Holy Spirit to open your eyes to what He has to show you, you may be surprised by a whole new unfolding of beautiful truth about who He is and who you are. If the Scriptures have seemed impossible for you to read because they've been used to abuse you, maybe it's time to try asking Him to get those old voices out of your head, and begin reading again.
Don't expect to just get a vitamin pill for the day, though. Don't expect to get principles to live by. Expect to learn to know God, the real God, especially as He reveals Himself fully through Jesus Christ in the New Covenant.
If you decide to take me up on it and begin reading the Bible when you haven't been before, I'd love to hear about what the Lord is showing you regarding Himself. You can post here in the comments or write me privately. I'm praying for you.
***
Go here to download your free Guide, How to Enjoy the Bible Again (when you're ready) After Spiritual Abuse (without feeling guilty or getting triggered out of your mind). You'll receive access to both print and audio versions of the Guide (audio read by me). I'm praying it will be helpful.