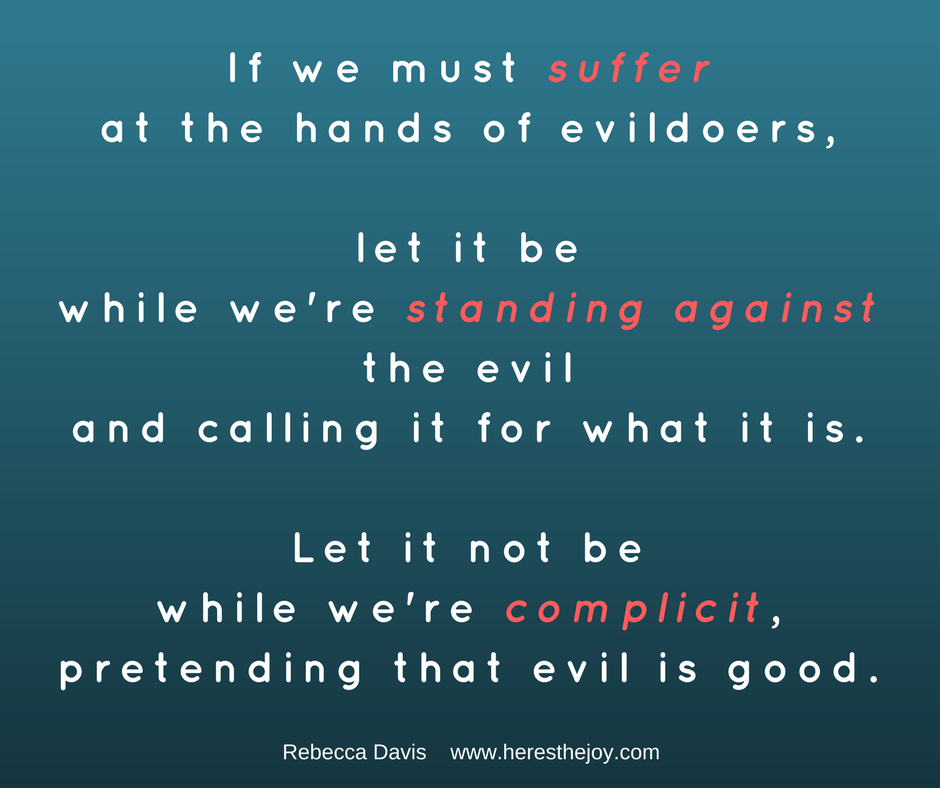 When our Lord Jesus went to the cross with His mouth closed like a lamb to the slaughter, it was for our salvation.
But have you considered that the reason that happened–in human terms—is because there had been plenty of times before that when He didn't keep His mouth closed, when He called out evil among God's people exactly for what it was?
This was why He was forced to go to the cross. He made enemies because He called out evil for what it was.
Our Lord Jesus was never complicit with evil propagated by the religious leaders, covering evil "so He wouldn't give God a bad reputation." He solidly stood against it.
God's people will suffer at the hands of evildoers. But let it never be while we're pretending that evil is good.