This is Part 3 of 3. You can read Part 1 here. You can read Part 2 here.
Recap
In yesterday's post, I quoted Heath Lambert as saying that sanctification involves striving and moral effort (trying to be good). My contention, and that of others, is that our sanctification, godliness, holiness, power over sin, and pleasing God are all taken care of in Jesus (His perfect life, death, resurrection, ascension, and seating), and we have no striving to do to accomplish it; we are only to look to Him in faith for all these things to be accomplished.
But Lambert uses several Bible verses to support his point (laid out in Part 2), so it's important to look at them all. Here they are, with my commentary.
Lambert's verses to support striving theology
1 John 3:3
(verses 2-3) Beloved, we are God's children now, and what we will be has not yet appeared; but we know that when he appears we shall be like him, because we shall see him as he is. And everyone who thus hopes in him purifies himself as he is pure. 
 How can we purify ourselves? How can we possibly purify ourselves? It is a hopeless mission, as I expressed in my 1994 Bible note in Part 1.
The only way our spiritual purification can take place is through the means Heath Lambert suggested when he cited 2 Corinthians 3:18.
Therefore we all, beholding as in a glass the glory of the Lord with uncovered face, are transformed from glory to glory into the same likeness, even as by the Spirit of the Lord.
 We are purified not by works or effort or striving, but by faith. We purify ourselves by looking to Him alone.
2 Corinthians 10:5
(verses 3-5) For though we walk in the flesh, we do not war after the flesh (For the weapons of our warfare are not carnal, but mighty through God for the destruction of strong holds), casting down reasonings and every high thing that exalts itself against the knowledge of God and leading captive every thought into the obedience of the Christ. 
How are thoughts led captive to Christ? Is it by "moral effort," as Heath Lambert said? No, it is by looking to Christ in faith. Our weapons are not the works of the flesh or the human mind, but they are the spiritual weapons of faith.
Colossians 1:10
(verses 3-14, with verse 10 boldface) We give thanks to the God and Father of our Lord Jesus Christ, praying always for you since we heard of your faith in Christ Jesus and of the charity which ye have toward all the saints,
 for the hope which is laid up for you in the heavens, of which ye have already heard by the word of the truth of the gospel,
which is come unto you, as it is in all the world, and brings forth fruit, as it does also in you, since the day ye heard it and knew the grace of God in truth. . . . For this cause we also, since the day we heard it, do not cease to pray for you, asking that ye might be filled with the knowledge of his will in all wisdom and spiritual understanding, that ye might walk worthy of the Lord, pleasing him in everything, being fruitful in every good work, and growing in the knowledge of God, strengthened with all might, according to the power of his glory unto all patience and longsuffering with joyfulness, giving thanks unto the Father, who has made us worthy to participate in the inheritance of the saints in light, who has delivered us from the power of darkness, and has translated us into the kingdom of his dear Son, in whom we have redemption through his blood, even the remission of sins.
How is fruit brought forth from a tree? How are grapes produced from a vine? How does a garden produce its . . . produce?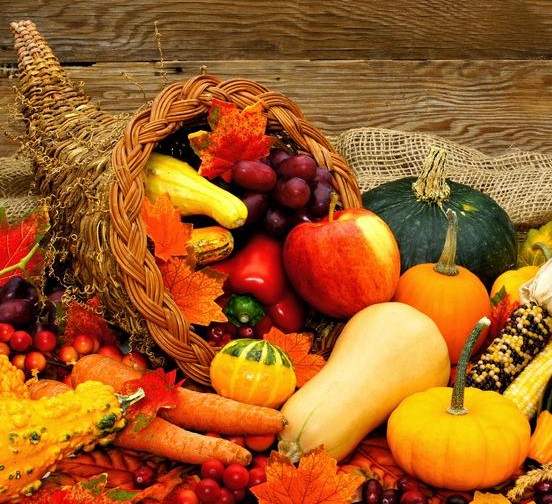 Is it by struggling and striving? Is it by "moral effort"? No, it is the natural product of the growth of the plant as it naturally draws nutrition from the soil and sunlight. The "truth of the gospel" brought forth fruit in the Colossian Christians, ever since they "knew the grace of God."
But Paul asks for more—that they'll be filled with the knowledge of God's will in all wisdom and spiritual understanding. How is that to be done? Is it to be done by prayer and Bible reading?
Many would say yes.
But I'll add another question here. What if I were to explain the way of salvation, changing your destination from hell to heaven, to be "by prayer and Bible reading"?
You'd immediately see that this is wrong. Maybe you'd say, "Prayer and Bible reading can point you to Jesus, but Jesus is the only way."
Jesus is the only way.
The only way.
If it's wrong to say that salvation comes by Bible reading and prayer, might we be able to consider that sanctification—which I contend is one aspect of our full salvation—also cannot come through Bible reading and prayer, or through church attendance or church attendance or community or transparency or cleansing your guilty conscience or keeping a LIST or ignoring your feelings or trying to search your heart for the sins you don't know about but you must be being punished for or suffering or suffering or suffering or giving up your rights or loyalty or being "under" authority or being content or "dying to self" or embracing patriarchy or trying to search out the idols of your heart or "maintaining unity" or saying you're the worst sinner you know.
It comes as does justification: by looking to Jesus in faith and expecting HIM to do the transforming work, which He has promised He will do.
It is because HE does the work of sanctification that we can then live a life energized and strengthened by His Holy Spirit, being fruitful in whatever work He calls us to, which can look different for every saint, just as it did for the saints of Hebrews 11.
Philippians 2:12
This Scripture was addressed in Part 2.
Ephesians 2:10
(verses 8-10) For by grace are ye saved through faith and that not of yourselves: it is the gift of God, Not of works, lest any man should boast. For we are his workmanship, created in Christ Jesus for good works, which God has prepared that we should walk in them. 
We are created in Christ Jesus for good works? Of course! But those good works are the outflow of our sanctification/ godliness/ holiness rather than anything that can help produce it.
None of our salvation is of our own effort. Not the aspect of salvation that changes our eternal destination (commonly called justification) or the aspect of salvation that changes our day-to-day desires and delights (commonly called sanctification). All of it is by faith. If it were by works, even partly, then we could boast. But it is not.
The following three verses all use the Greek word meaning "to attentively listen in order to obey," so I'll look at them at them together.
1 Peter 1:2
chosen (according to the foreknowledge of God the Father) in sanctification of the Spirit, to [attentively listen in order to] obey and be sprinkled with the blood of Jesus, the Christ, Grace and peace, be multiplied unto you.
2 Thessalonians 1:8 
with flaming fire, to take vengeance on those that do not know God and do not [attentively listen in order to] obey the gospel of our Lord Jesus Christ.
Hebrews 5:9
 (verse 8-9) although he was the Son of God, yet he learned obedience by the things which he suffered; and being made perfect, he became the author of eternal [salvation] unto all those that hearken unto [listen attentively in order to obey] him.
When we listen attentively to Him, are we striving? No. When we have a heart of love to follow what He says to us, are we striving? No.
Then when we go out to obey what He tells us to do, then we strive, but it is in the power of the Spirit to accomplish the good work He has called us to do, not to accomplish our own godliness (sanctification, practical holiness).
When the saints of Hebrews 11 obeyed, it was in listening attentively to the voice of God and then setting out to do what He said, no matter how strange or difficult it sounded. This good work of obedience has nothing to do with obtaining sanctification (practical holiness, godliness) but is the outflow of the energizing work He is working in His people.
James 2:26
(verses 20-26) But, O vain man, do you desire to know that faith without works is dead? Was not Abraham our father justified by works when he offered his son Isaac upon the altar? Dost thou not see how the faith worked together with his works, and the faith was complete by the works? And that the scripture was fulfilled which saith, Abraham believed God, and it was imputed unto him for righteousness, and he was called the Friend of God. Ye see then how that by works a man is justified, and not only by faith. Likewise also was not Rahab the harlot justified by works, when she received the messengers and sent them out another way? For as the body without the spirit is dead, so faith without works is dead also.
What an excellent Scripture. Notice, though, that James is talking about justification by works, not sanctification by works, as Lambert implied when he referenced it. (I would contend that they're two related parts of the same salvation, but my understanding is that Lambert thinks of them as different.)
What does this mean? Does it mean works are necessary for justification? Christians have rejected this, saying that the works are a result of justification rather than a part of accomplishing it.
So does it mean works are necessary for sanctification? Many Christians (although not Lambert or his followers) have also rejected this, saying that the works are a result of sanctification rather than a part of accomplishing it.
A tree that doesn't bear fruit, like the fig tree Jesus cursed, is essentially dead. That doesn't mean bearing fruit is essential to keep the tree alive—it means where there is life, there is fruit.
The same is true of the Christian life. If there is no fruit, that's an indication that the "faith" is dead faith.
It is looking to Jesus in faith that saves us from the eternal punishment of sin.
It is looking to Jesus in faith that saves us from the sins that beset us every single day.
It is looking to Jesus in faith that produces in us the love, joy, peace, and other Spirit qualities He delights to see.
It is looking to Jesus in faith that empowers us for the work He has called us to do, which will look as different for each Christian as it did for the heroes of the faith in Hebrews 11.
Our holiness is all taken care of in the person of Jesus Christ. Our works—our striving in the power of the Spirit—will be the outgrowth of that.
The great missionary Hudson Taylor finally understood it
He wrote (all boldface mine),
 I prayed, fasted, agonized, strove, made resolutions, read the Bible more diligently, sought more time for retirement and meditation — but all without effect. Every day — almost every hour — the consciousness of sin oppressed me.
Then came the question: "Is there no rescue? Must it be this to the end — constant conflict, and instead of Victory, too often defeat?"
I hated myself, I hated my sin, and yet I gained no strength against it. I felt I was a child of God, but how to rise to my privileges as a child I was utterly powerless to see. I thought that holiness, practical holiness, was to be gradually attained by a diligent use of the means of grace. I felt there was nothing I so much desired in the world, nothing I so much needed.
When my agony of soul was at its height, a sentence in a letter was used to remove the scales from my eyes, and the Spirit of God revealed the truth of our oneness with Jesus.
Here is what the letter said:
By faith a channel is formed by which Christ's fullness plenteously flows down [John 7:37-39]. The barren branch becomes a portion of the fruitful stem [John 15]. He is most holy who has most of Christ within. It is defective faith which clogs the feet and causes many a fall. Abiding — not struggling or striving: looking off to Him; trusting Him for present power; trusting Him to subdue all inward corruption; resting in the conscious joy of a complete salvation; a salvation from all sin: willing that He should be truly supreme.
Hudson Taylor fairly shouted his response on the page,
 That is not new, yet it is new to me. I seem to have got to the edge only, but to the edge of a sea that is boundless. Christ literally ALL seems to me now the power—the only power—for service; the only ground for unchanging joy.
How, then, is this faith increased? Only by thinking of all that Jesus is and all that he is for us: his life, his death, his work, himself, as revealed to us in his word, to be the subject of our constant thoughts.
Not a striving to have faith, or to increase our faith, but a looking off to the Faithful One seems all we need— resting in the Loved One entirely for time and eternity.
Few men worked harder for the Kingdom of God than Hudson Taylor. But his works were an outgrowth of his sanctification/ practical holiness/ godliness, rather than an effort to make it happen.
More from How to Live the Victorious Life
This victorious life is a GIFT and is not to be secured by any struggling or striving on our part. It is not a thing to be attained to by long and laborious effort. . . .
 Our Blessed Savior justified us, and will glorify us by His own power entirely. Does He need or demand our help in the matter of sanctification? How much will our struggling and striving or agonizing avail against the devil? Absolutely nothing. He is far stronger than we are. 
Does Christ, the Almighty Savior, need my struggles to assist Him? Remember, our weakness will never be made strong. . . .
Have not most of us learned from our own experience how useless our struggles are? Some besetting sin gets the better of us. How we struggle against it! How we agonize in prayer over it — even "standing on the promises of God" as we think. Yet we get up from our knees only to fall again and again into sin! . . . 
---
Christ's promises cannot give us power. Even faith cannot save us.
Only Jesus Christ can do it. 
---
When I got a hold of that truth, that Jesus Christ has accomplished not only my justification and "eternal righteousness" but also all my practical holiness/ sanctification/ godliness for this life, then as I looked to Him in His amazing beauty and power, I felt a great burden fall off my back.
It's a truth He has tested through several severe times of darkness. It's a truth I continue to learn. It's a truth that when I sin and fail I can go back to, I can even rest in—because the truth is that I am resting in Him.
It's a truth—HE is the Truth—that energizes me for the work He has called me to do.
When you're set free from needing to accomplish any part of your own sanctification, you may be surprised to find that you also receive new energy from the Lord Most High to do what He has called you to do.
He has accomplished all your holiness, both the "eternal" part and the practical, day-to-dau part. He will empower you for the work He has called you to do, which is an outflow of your standing before Him, which He along accomplishes.
Does it sound too good to be true? Maybe that's why it's called "the gospel."
***
Go here to download your free Guide, How to Enjoy the Bible Again (when you're ready) After Spiritual Abuse (without feeling guilty or getting triggered out of your mind). You'll receive access to both print and audio versions of the Guide (audio read by me). I'm praying it will be helpful.