Especially since I've lately been pondering the deconstruction movement that has found many young people leaving the Christian faith, I was glad to receive this guest post recently. Thank you, Ann-Marie.

 *****
"Her son died a few years back." The older gentleman across the table interjects, "She just isn't the same. She's lost her faith."
The words sting my heart like a bee under bare feet. I see the pain in his eyes. I do not believe he speaks with judgment but from a place of helplessness. Nevertheless, I recoil. The words cause a throbbing. It is hard to hear this candid conversation coming from those who are not walking the road of parental bereavement. I wait for the judgement. Will it come? Does it matter?
Maybe it is because I am a bereaved mother that these things put my nervous systems into high gear or maybe it is because I wrestled with what it meant to be a believer the year before my son's stillbirth.
I think back to a sweltering August day in 2011. Jon and I are driving down a country road on our way to Indiana. We have a surprise for my family. Full of joy and beaming with a pregnant glow I snap pictures as we glide through a sea of midwestern crops. Even the fluffy corn stalks seem happy today, swaying in the shimmering sunlight. I am twenty-four years old and full of all the optimism the world can contain. No fears or apprehensions cross my mind. In April I will have a baby. This is all I see; all my vision will hold.
A few weeks go by after returning home from our trip. Jon buys me a sub sandwich for dinner. That day's lunch becomes a last meal of sorts. What the doctors first call morning sickness they eventually call Hyperemesis Gravidarum, a rare pregnancy condition.
The pain of the body

In the weeks and months that follow, I trade working as a nurse for frequent ER trips and home health visits. I trade water for IV fluids. I trade eating for looking at food on Pinterest. I trade health for starvation and wholeness for doubts and emptiness. The dizziness, nausea, malaise, and retching keep me from the practices of my faith. Reading the Bible, I find comparable to taking a book on a tilt-a-whirl.  I have no strength for church or community group. I do not even have strength to shower or wash my hair. Four walls enclose me and make up the sum of my life, a comfortable tomb for my pain-riddled body. With each pound lost, it seems I lose another ounce of faith. The God who was always near in the eight years since my conversion, is now far, gone away from me.
In the fall a rare day of feeling well(ish) comes along. Providentially, it is unseasonably warm. I awake to sunbeams peering through our wooden blinds.  Jon and I are invited to a little backyard party across town and we decide to go. The car ride there is a short one. It is wonderful to bask in the sun. To let my pale skin and dark hair greedily consume the melanin-giving rays. Like every day, a bag of IV fluids sits in a backpack that rests on my shoulder. The pump connected to the bag makes a low churning sound every fourth second as it pushes the fluids through the tubing and into the line that goes directly to a vessel by my heart.
The pain of judgment

Once at the party I find a comfortable place to sit. It is not long before my medical equipment becomes a curiosity. A sweet middle-aged woman sits down beside me. We talk for a while, sometimes being interrupted by others that come and go. Eventually, I begin the process of packing up to go back home. As I am leaving, the middle-aged woman stops me.
"Have you prayed about your sickness? What I mean is…have you confessed to God your sin? You see, He will heal you. You just need to ask for it, claim it…repent. Then it will be gone."
The beauty and light around me cannot overcome the hurricane of emotions within. I do not know what to say. I politely nod and walk away. Even in my frail spiritual state I know this is false. I know that if what she said was true, I would have been healed long ago. However, it does put a question in my mind. Is this what people think, that I have brought this on myself and my child? They have not watched me plead with a God I cannot feel or see. They have not seen me cry, begging God to take this away. They have not seen me reciting "I believe, help my unbelief" week after week as I desperately cling to my shredded faith. They have not heard me ask God how this could help his kingdom, wondering if this is a test that I am failing.
In the weeks to come, my weight plummets to its lowest at 82 pounds. My faith plummets further as my illness and spiritual confusion intensify.  I find myself hurt by this woman and the theology she represents.
The pain of emptiness

The peak of my illness is reached at 20 weeks. Although never completely going away, my symptoms eventually subside. The IV in my arm comes out before the third trimester. By delivery I reach one hundred twenty-five pounds.
As my physical state improves one thing continues worsening: my unbelief. Now as my energy increases, I have the mental capacity to compare the person I was before and during my illness. Now I see a glimpse into the depths of my depression. Now I feel the emptiness of the space that God once filled. I wonder what kind of Christian I am.
In April I deliver a delightfully, plump, healthy, brown-haired baby girl. Even in those first moments, I know it has all been worth it. I am filled with joy as I look down at her in my arms. Within days, an upper respiratory infection that I had prior to delivery turns to pneumonia and post-partum depression hangs on its heels. Terrifying thoughts consume my mind.
"Would everyone be better off without me?"
"I cannot be a Christian. Christians do not think like this."
"I just want to be gone."
Wrestling for clarity

As my daughter nears her fourth month of life and I start my fourth round of antibiotics, the fog of my depression begins to thin out. In a temporary moment of clarity, a new set of questions come to mind. Did I believe that woman's words long before she spoke them? Did I believe that to suffer for a long time without a clear reason was a sign of God's judgement? Did I believe that to doubt is to not be Christian? Did I believe clinical depression to be sign of an unredeemed heart? Did I believe that godly suffering could only be physical, not mental? Yes. Yes, I did.
In the deep recesses of my mind, I accepted these thoughts. Through my younger years and beyond I ate of this false theology of suffering, unaware of its subtle enticement to my pride. No single preacher ever so clearly articulated it, as the woman at the backyard gathering. Subtle and veiled words surrounded it. But I heard the message loud and clear. In my heart I consumed it and from my core, I believed the falsehood that would bring my faith to its knees.
Coming back to the present party and those who are discussing parental bereavement and the subsequent loss of faith, I consider their thoughts. A long passage of time stands between my first pregnancy and now. Pastors, friends, counselors, and my husband are among those who helped change my theology. If it were not for them, what would my life, my faith, look like today? A question I ask but cannot answer. I contemplate what I believe now. I consider what a theology of suffering looks like. Consider with me, won't you?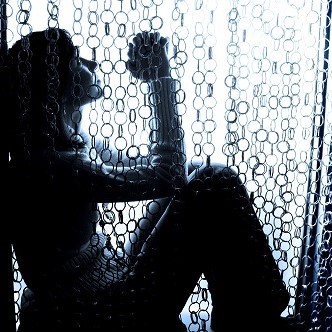 A theology for suffering

I believe God has compassion on those who doubt.
"Now Thomas, one of the twelve, called the Twin, was not with them when Jesus came.  So, the other disciples told him, 'We have seen the Lord.' But he said to them, 'Unless I see in his hands the mark of the nails, and place my finger into the mark of the nails, and place my hand into his side, I will never believe.' Eight days later, his disciples were inside again, and Thomas was with them. Although the doors were locked, Jesus came and stood among them and said, 'Peace be with you.' Then he said to Thomas, 'Put your finger here, and see my hands; and put out your hand, and place it in my side. Do not disbelieve, but believe.'  Thomas answered him, 'My Lord and my God!' Jesus said to him, 'Have you believed because you have seen me? Blessed are those who have not seen and yet have believed.'" (John 20:24-28)  Further study Mark 9:14-29.
I believe we are rarely given the reason for suffering.
"As he passed by, he saw a man blind from birth.  And his disciples asked him, 'Rabbi, who sinned, this man or his parents, that he was born blind?'  Jesus answered, 'It was not that this man sinned, or his parents, but that the works of God might be displayed in him.'" (John 9:1-2)  Further study Job 1 & 42.
I believe that suffering is an inherent part of life on this earth and following Christ does not eliminate that.
"Beloved, do not be surprised at the fiery trial when it comes upon you to test you, as though something strange were happening to you. But rejoice in so far as you share Christ's sufferings, that you may also rejoice and be glad when his glory is revealed." (1 Peter 4:12-13)  Further study James 1.
I believe that our bodies (including our brains) are subject to breaking down because of the far-reaching effects of the fall.
"Knowing that the same kinds of suffering are being experienced by your brotherhood throughout the world. And after you have suffered a little while, the God of all grace, who has called you to his eternal glory in Christ, will himself restore, confirm, strengthen, and establish you." (1 Peter 5:9-10)
"So to keep me from becoming conceited because of the surpassing greatness of the revelations, a thorn was given me in the flesh, a messenger of Satan to harass me, to keep me from becoming conceited. Three times I pleaded with the Lord about this, that it should leave me. But he said to me, 'My grace is sufficient for you, for my power is made perfect in weakness.' Therefore I will boast all the more gladly of my weaknesses, so that the power of Christ may rest upon me." (2 Corinthians 12:7-9)  Further study Genesis 3:14-19/ Romans 8:18-25/ Psalm 103:13-14.
I believe that God has more compassion on us than we have on ourselves or others.
 "When he saw the crowds, he had compassion for them, because they were harassed and helpless, like sheep without a shepherd." (Matthew 9:36) Further study I John 3:19-20/ Psalm 34:5/ Psalm 51:17.
Becoming a wrestler

We serve a God, a Father, who knows the dark realities of losing a child. We are redeemed by the Son who suffered. We are part of a faith full of martyrs, wrestlers and doubters. I will not pretend my story is prescriptive for your life, but it is my hope that you will close this page, shut your laptop or change your screen with a twinge of hope in your heart, because the object of your faith is worth the honest look. Let me say it again. The object of your faith is worth the honest look. Your soul now and eternally is worth the wrestling. My prayer for you is simply this, that you would not feel pressured to suffer in silence, pretending to meet the expectations of others in your grief or doubt. Instead, I hope that courage will compel you to have honest conversation with godly men and women who are full of Christ's compassion, who will listen and will pray with you and for you as you say, "I believe, help my unbelief." Like Thomas, doubt in the company of those who believe. Doubt with those who once doubted (and maybe still struggle), yet through God's mercy, believe.
*****
Ann-Marie and her husband Jon have four children: three on earth and one in heaven. Her writing reflects on her experience with high-risk pregnancy and stillbirth through the lens of faith, shining the light of hope on grief. You can find her writing as a regular contributor for Sharing Magazine and on her website at www.annmarieferry.com.
***
Go here to download your free Guide, How to Enjoy the Bible Again (when you're ready) After Spiritual Abuse (without feeling guilty or getting triggered out of your mind). You'll receive access to both print and audio versions of the Guide (audio read by me). I'm praying it will be helpful.