I've been hard at work on the 4th book in the Untwisting Scriptures series, which has a new name now: Untwisting Scriptures to Find Freedom and Joy in Jesus Christ: Book #4 Wolves, Hypocrisy, Sin Leveling, and Righteousness.

It's not out yet, but it's in the hands of my early reviewers, and it should be out in August! I'll keep you posted.
Because this book talks about expecting certain things from God, I realized that I needed a fuller explanation of what I meant.  We can't just expect whatever we may want–He's not a gumball dispenser, after all. But there are certain things we can definitely expect from Him.
Here are more thoughts about that, based on the Scriptures.
*****
I hope things will be different. . . . I hope he'll start being kinder. . . . I hope she'll come back to her husband and children. . . . I hope the economy won't collapse. . . . I hope Jesus will return this year. . . . I hope my abuser will be brought to justice. . . . I hope they'll repent and acknowledge their sin. . . .
Have you ever noticed that the way we talk about hope in ordinary conversation is very different from the way the Bible describes "hope"?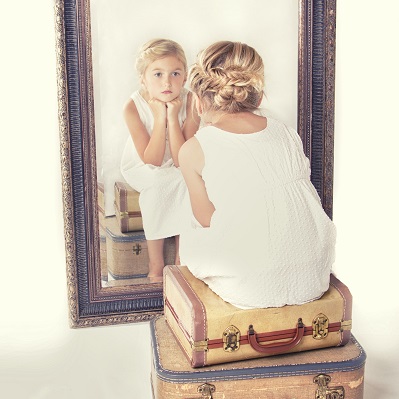 Far from being the maybe-I'm-not-sure-but-it-would-be-so-great-if-it-could-happen kind of hope we're used to, Biblical hope is solid and sure, as solid and sure as anticipating the sun rising tomorrow morning.
Why are you cast down, my soul? Why are you disquieted in me?
Hope in God! For I will worship Him,
who is the Deliverer of my face, and my God.
Hope in God isn't about what I want to see accomplished in the physical realm of this life. It isn't even necessarily about my circumstances.
But even more important, the kind of hope the Bible talks about isn't a wavering optimistic "maybe" feeling. It's a confident expectation. Even anticipation. A sure thing. Psalm 62:5 says,
My soul, wait only upon God, for my expectation is from Him.
The kind of hope the Bible talks about is a hope in God for God. For God to manifest Himself to us, through the power of the Holy Spirit. For God to manifest Himself to others through us. In spite of earthly circumstances, no matter how horrific. In spite of the sin—even wickedness—of others. Or ourselves.
In the Old Testament, the promised Messiah, the one that the whole earth groaned for, was coming. Even though the wait was long, the Old Covenant people of God anticipated it.
The final deliverance that the whole earth groans for even now is coming. The wait is long. But still, we can anticipate it.
A dear friend is struggling to deal with abuse from her past. She's barely holding on to hope, because life seems dark. But she said it would all be worth it if she could really know God in her experience. And so, we look for it, with anticipation.
Romans 5 tells us that through faith in Jesus Christ, we stand in the grace of God. Verses 1-5 say,
Therefore, since we have been justified by faith,
we have peace with God through our Lord Jesus Christ.
Through him we have also obtained access by faith
into this grace in which we stand,
and we rejoice in hope of the glory of God.
Not only that, but we rejoice in [the midst of] our sufferings,
knowing that suffering produces endurance,
and endurance produces character,
and character produces hope,
and this hope does not put us to shame,
because God's love has been poured into our hearts
through the Holy Spirit who has been given to us.
This means we can confidently expect to see and know the glory of God.
Also, it means we can confidently expect to be strengthened through trial.
And we can confidently expect, without shame, to know in our experience His love that is poured into us and out of us.
And what's more, we can confidently expect that we will be delivered from the sin that grips us, as we trust in the power of Christ for that deliverance. I base this confidence on several Scriptures, 2 Corinthians 3:18 being one of them:
And we all, with unveiled face, beholding the glory of the Lord,
are being transformed into the same image
from one degree of glory to another.
For this comes from the Lord who is the Spirit.
In my newest Untwisting Scriptures book, due out next month, I wrote this:
When you are His son or daughter, you have access to so much, and by faith you can expect transformation in the very areas where you feel the weakest in your love for God and others.

For example, do you feel a hard place in your heart toward a certain category of people, as I did toward those with extreme chronic physical illnesses? (I knew this was because someone in my life had used chronic physical illnesses to manipulate and control me and others, but still I felt great distress when I realized I had it.)

Then you can ask Him to change it and by faith expect that He will . . .

In fact, years ago when I asked God to change that in me, I was excited to anticipate how in the world He was going to do it, because it seemed like such an impossibly hard place in my heart.

For me, my transformation in this particular area came specifically because of understanding how trauma affects people physically, to fill me with compassion. . . .

And I stood in awe of the work of God in the very area in which I had asked Him to work.
In faith when we pray for spiritual deliverance, we can expect it. This is the promise of God.
We can confidently expect that as we keep looking to Him in the darkness, He will bring us into joy as He has promised. Romans 15:13 is a good one here:
May the God of hope fill you with all joy and peace in believing,
so that by the power of the Holy Spirit you may abound in hope.
I don't want this to come across as sounding simplistic. Reaching the goal can be a long road. It can be very hard in places, even dark and frightening. In my own life, on one path I walked through in a time of great spiritual darkness, for example, I felt like I was walking through fire or walking between two rows of roaring lions. But when the way seems dark, we'll continue to stand in Him and expect His deliverance.
If you're an abuse survivor, you can know who you really are, not just what the abuser has said you are. You can anticipate knowing your true identity in the Lord Jesus Christ, as you pursue Him.
We unashamedly expect to see the glory, the strength, the love. That's Biblical hope.
There is more we can expect–definitely worth a study of the Word of God.
This isn't about longing for a change in our outward circumstances, though that may come.
This is about longing to know God in our experience, through Christ, through the Holy Spirit. And if we don't lose heart, that's a sure thing.
This is the HOPE of the resurrection. Not only do we not need to feel guilty about expecting gifts from God in the spirit realm, but He even wants us to expect them.
Much of what He offers is made available through an awareness of who we truly are, in Him, and what He has truly done for us and given us.
Our only hope is in Jesus Christ alone, not only for our salvation in eternity, but for our day-to-day salvation right now. The primary purpose of the Bible isn't for learning principles to live by. The primary purpose of the Bible is for knowing Him, in his kindness, goodness, greatness, and glory, and for seeing ourselves in relationship with Him.
If you seek Him there, asking the Holy Spirit to open your eyes to what He has to show you, you may be surprised by a whole new unfolding of beautiful truth about who He is and who you are. If the Scriptures have seemed impossible for you to read because they've been used to abuse you, perhaps it may be time to try asking Him to get those old voices out of your head, and begin reading again.
Expect to learn to know God, the real God, especially as He reveals Himself fully through Jesus Christ in the New Covenant.
In faith we anticipate God's work, His accomplishments, and His gifts. As we see them fulfilled, in small ways as well as big ways, our faith grows, and we can revel more and more in the goodness of God.
Keep expecting the work of God in the spirit. in His time and His way (which may well be much longer and look much different than we first thought!) we can keep expecting Him to do great things, as we look to Him.
Don't let go of hope. Keep anticipating, keep expecting Him to accomplish His good work. Whatever He has promised, He will do.
My soul, wait only on God, for my expectation,
my anticipation, my hope is from Him.
***
Go here to download your free Guide, How to Enjoy the Bible Again (when you're ready) After Spiritual Abuse (without feeling guilty or getting triggered out of your mind). You'll receive access to both print and audio versions of the Guide (audio read by me). I'm praying it will be helpful.