addressing the false teaching of "daily dying to self," part 2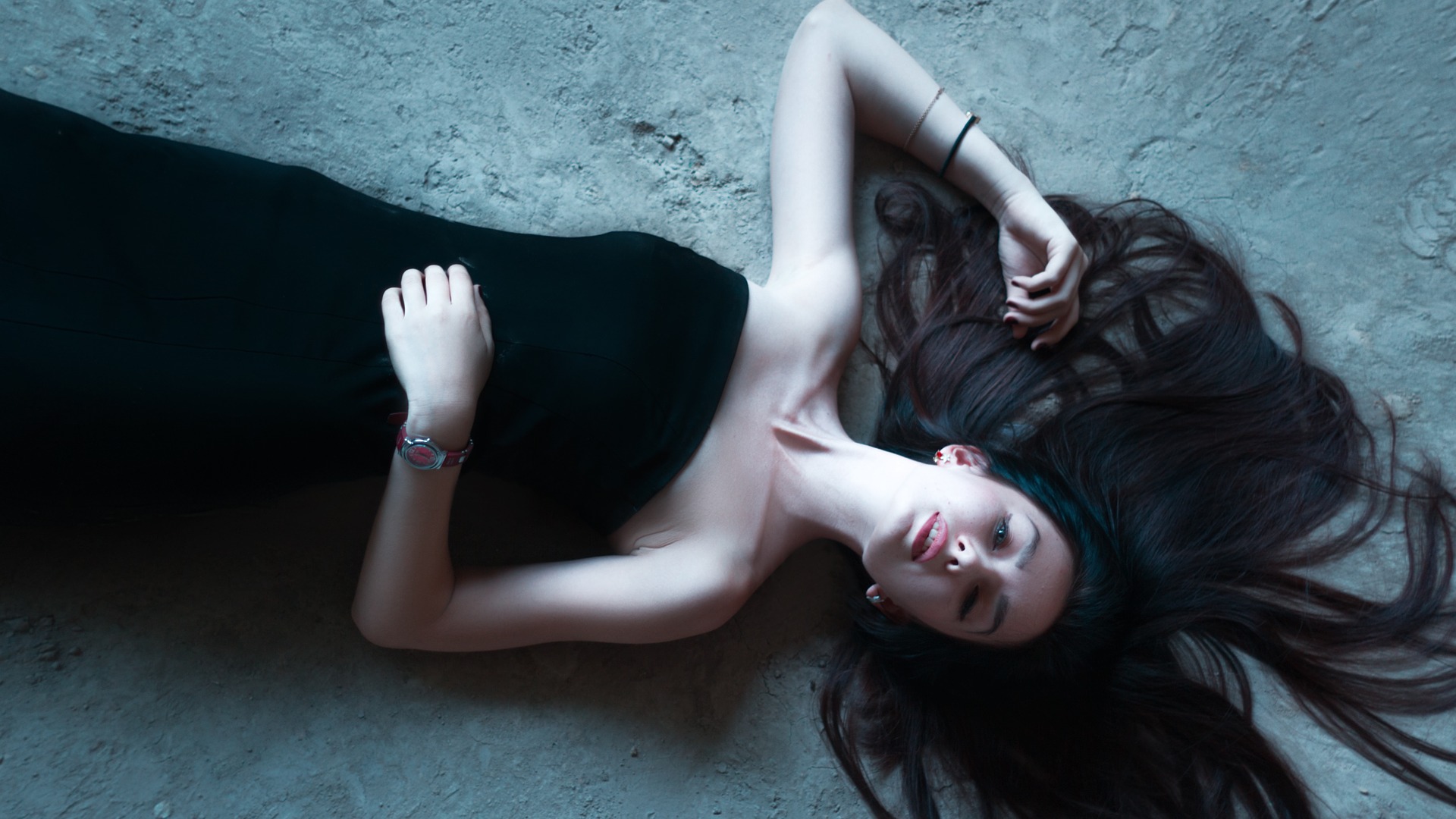 Part 1 was an introduction to the topic of "daily dying to self," partly to respond to a blog post, plus I had the privilege of providing a platform for my husband.
But Part 2 will begin looking at the Scriptures that don't teach "daily dying to self." First off . . .
Jesus said "Deny yourself . . . take up your cross [daily, in Luke] . . . and follow Me."  (Matt 16:24-28, Mark 8:34-38, Luke 9:23-27)
Some have said that Christ's "take up your cross" command is the same as "die to yourself," which should be done daily, they say, because of the command in Luke. But—besides the fact that I've never understood why we would want to substitute a non-Biblical expression when there's already a Biblical one that works just fine—context is always important when we're seeking to understand Scriptures. So . . .
To whom was Christ speaking? It was to the crowds who were following Him but not really following Him.
There are three kinds of "following" in the New Testament. One means "imitate." (Paul said, "Follow me as I follow Christ.") One means "chase after." (Peter said, "Follow peace with all men.") But this kind means "to join with as a disciple."
So why was Jesus saying "follow Me" to a crowd who was already following Him? Most of them "chased after" Him primarily for the food and miracles He provided. But He was telling them that truly following Him would be far more radical than that.
"Deny yourself," He said. Essentially, make that radical decision to turn your back on—say "no" to—your former life in order to join Me as My disciple. Then, "take up your cross [daily, in Luke]" to be willing and ready to die. That is, die physically, as He ultimately did.
(Jesus turned away a whole lot of potential disciples with that kind of talk.)
The reason I know this is talking about physical death instead of a kind of mystical soul death is because of the way the rest of the New Testament plays out. Though there's no further mention of taking up your cross in all the rest of the New Testament, there's plenty of mention of physical death, in fact, every day. Paul and other followers of Jesus Christ were willing to give their lives for Him in the proclamation of His glorious gospel of peace.
Please don't skip over these Scriptures, but read them carefully and see what kind of "death" is being described here:
Who shall separate us [children and heirs of God] from the love of Christ? Shall tribulation, or distress, or persecution, or famine, or nakedness, or danger, or sword? As it is written, "For your sake we are being killed all the day long; we are regarded as sheep to be slaughtered." No, in all these things we are more than conquerors through him who loved us. ~Romans 8:35-37
But we [Paul and his fellow missionaries] have this treasure in jars of clay, to show that the surpassing power belongs to God and not to us. We are afflicted in every way, but not crushed; perplexed, but not driven to despair; persecuted, but not forsaken; struck down, but not destroyed; always carrying in the body the death of Jesus, so that the life of Jesus may also be manifested in our bodies. For we who live are always being given over to death for Jesus' sake, so that the life of Jesus also may be manifested in our mortal flesh. So death is at work in us, but life in you. ~II Corinthians 4:7-11  
And now, behold, I [Paul] am going to Jerusalem, constrained by the Spirit, not knowing what will happen to me there, except that the Holy Spirit testifies to me in every city that imprisonment and afflictions await me. But I do not account my life of any value nor as precious to myself, if only I may finish my course and the ministry that I received from the Lord Jesus, to testify to the gospel of the grace of God. ~Acts 20:22-24  
Are they servants of Christ? I [Paul] am a better one—I am talking like a madman—with far greater labors, far more imprisonments, with countless beatings, and often near death [the KJV says, "in deaths oft"]. Five times I received at the hands of the Jews the forty lashes less one. Three times I was beaten with rods. Once I was stoned. Three times I was shipwrecked; a night and a day I was adrift at sea; on frequent journeys, in danger from rivers, danger from robbers, danger from my own people, danger from Gentiles, danger in the city, danger in the wilderness, danger at sea, danger from false brothers; in toil and hardship, through many a sleepless night, in hunger and thirst, often without food, in cold and exposure. ~II Corinthians 11:23-27  
So we do not lose heart. Though our outer self is wasting away [KJV perishing], our inner self is being renewed day by day. For this light momentary affliction is preparing for us an eternal weight of glory beyond all comparison, as we look not to the things that are seen but to the things that are unseen. For the things that are seen are transient, but the things that are unseen are eternal. ~II Corinthians 4:16-18  
Why are we [Paul and his companions] in danger every hour? I protest, brothers, by my pride in you, which I have in Christ Jesus our Lord, I die every day! [KJV "I die daily."] What do I gain if, humanly speaking, I fought with beasts at Ephesus? If the dead are not raised, "Let us eat and drink, for tomorrow we die." ~I Corinthians 15:30-32  
There it is. "I die daily," one of the most often used Scriptures to support a "daily dying to self," is actually about the daily facing off with physical death in the life of the apostle Paul.
For the Christian, there was a spiritual dying ("to self," if you please), but it happened once, and is finished, to be repeated no more
The vital truth taught in the New Testament is that in the death of Christ, we who believe in Him died too. In the resurrection of Christ, we who believed in Him rose too. We can no more accomplish further "dying" than we could accomplish further "resurrecting."
The following "death" statements are all represented as already accomplished, not something that still needs to be accomplished each day. All that is left for us to do is believe them.
Again, please do look at these Scriptures rather than just skimming this section. Notice all the past tense.
What shall we say then? Are we to continue in sin that grace may abound? By no means! How can we who died to sin still live in it? Do you not know that all of us who have been baptized into Christ Jesus were baptized into his death? We were buried therefore with him by baptism into death, in order that, just as Christ was raised from the dead by the glory of the Father, we too might walk in newness of life. For if we have been united with him in a death like his, we shall certainly be united with him in a resurrection like his. We know that our old self was crucified with him in order that the body of sin might be brought to nothing, so that we would no longer be enslaved to sin. ~Romans 6:1-6  
But the fruit of the Spirit is love, joy, peace, patience, kindness, goodness, faithfulness, gentleness, self-control; against such things there is no law. And those who belong to Christ Jesus have crucified the flesh with its passions and desires. If we live by the Spirit, let us also keep in step with the Spirit. ~Galatians 5:22-25  
But far be it from me to boast except in the cross of our Lord Jesus Christ, by which the world has been crucified to me, and I to the world. ~Galatians 6:14  
If [since] with Christ you died to the elemental spirits of the world, why, as if you were still alive in the world, do you submit to regulations— "Do not handle, Do not taste, Do not touch" (referring to things that all perish as they are used)—according to human precepts and teachings? ~Colossians 2:20-22  
In [Christ] also you were circumcised with a circumcision made without hands, by putting off the body of the flesh, by the circumcision of Christ, having been buried with him in baptism, in which you were also raised with him through faith in the powerful working of God, who raised him from the dead. ~Colossians 2:11-12  
If [since] then you were raised with Christ, seek those things which are above, where Christ is, sitting at the right hand of God. Set your mind on things above, not on things on the earth. For you died, and your life has been hidden with Christ in God. ~Colossians 3:1-3  
Whether or not you (one who has trusted in Jesus Christ for your salvation) believe or understand the truth about your dying and rising as an accomplished fact doesn't change the fact that it is accomplished. It only changes how you'll live. Sort of like if a poor person has a treasure buried in his yard but doesn't know it. Or if he's been told it's there but doesn't believe it. He won't bother actually digging it up and making use of it, but still goes on living his struggling life digging through the garbage heaps.
But the fact is that in Christ all the dying has already been accomplished for us and to us and in us, and all the resurrecting has been accomplished for us as well  (which isn't talked about much in Christian circles, but should be).
You can now "reckon" yourself as dead to sin and alive to Christ
Romans 6 emphasizes the fact that now that you have been told you already died with Christ, you can acknowledge it or "reckon" it to be true as the KJV puts it, or "consider" it in other translations—same thing. (Another word that could be used is "conclude.")
So you also must consider ["reckon"] yourselves dead to sin and alive to God in Christ Jesus. Let not sin therefore reign in your mortal body, to make you obey its passions. Do not present your members to sin as instruments for unrighteousness, but present yourselves to God as those who have been brought from death to life, and your members to God as instruments for righteousness. For sin will have no dominion over you, since you are not under law but under grace. ~Romans 6:11-14  
I remember what a struggle it was for me to believe these truths when I finally truly saw that they were stated as accomplished fact. My old self is already crucified? My flesh has been crucified? I died to sin? None of those things felt true at ALL. Finally, though, I said, "What feels true for me isn't what's true. What You have said is what's true. So open my eyes to see the truth of it, and help my feelings to line up with truth." Some might call that a point of surrender: I just thought of it as finally believing what He said. I've blogged several of the thoughts that came out of that eventual understanding.
You might, as I do, occasionally hear people say that you or they or someone else "needs to die to that [desire, etc]." This way of thinking has no basis in Scripture at all.
So you could respond with, "Are you talking about reckoning yourself dead to sin, the way it talks about in Romans 6? Because you don't need to do any more spiritual dying. That's all been taken care of."
What a load off your shoulders! What a weight off your back! That's good news.
***
You can read part 3 here, which addresses the "mortification" of Romans 8 and Colossians 3, and some other things. Part 4 is here, which talks about "rest from works" and valuing what's truly valuable. That's the Christian LIFE!
***
Go here to download your free Guide, How to Enjoy the Bible Again (when you're ready) After Spiritual Abuse (without feeling guilty or getting triggered out of your mind). You'll receive access to both print and audio versions of the Guide (audio read by me). I'm praying it will be helpful.