addressing the false teaching of "daily dying to self," part 3
You can read Part 1 here. You can read Part 2 here.
Recap of the "daily dying to self" study so far
When Jesus told the crowd "Deny yourself and follow Me," He wasn't saying "daily die to yourself in a spiritual or soulish way." He was telling them to turn their backs on their former lives and become His true disciples. He still calls people to this.
When He said "Take up your cross (daily) and follow Me as a disciple," He was not saying "die to yourself daily in a spiritual or soulish way." He was telling them that they would face physical death, just as He did, as many New Testament Scriptures bear out. This is still the case for disciples of Jesus Christ.
There are a number of references to spiritual "dying" throughout the epistles, beginning in Romans 6. All of them express it as happening in the past, accomplished in the death of Christ.
Now you can "reckon" yourself dead to sin and alive in Christ through the power of His resurrection.
But there's one more question along those lines. . . .
The Christian life does involve "mortifying the deeds of the flesh"
Two passages of Scripture speak of the "mortifying" (KJV) or "putting to death" of the flesh or the deeds of the flesh that some have used in defense of the "daily dying to self" argument. They are here:
 For if you live according to the flesh you will die, but if by the Spirit you put to death the deeds of the body, you will live. For all who are led by the Spirit of God are sons of God. ~Romans 8:13-14  
If [since] then you were raised with Christ, seek those things which are above, where Christ is, sitting at the right hand of God. Set your mind on things above, not on things on the earth. For you died, and your life has been hidden with Christ in God. Whenever Christ who is our life appears, then you also will appear with Him in glory. Therefore put to death your members on the earth: fornication, uncleanness, passion, evil desire, and greed, which is idolatry. ~Colossians 3:1-5  
In his commentary on Romans, Martyn Lloyd-Jones says:
---
The instincts [of the body] are natural, and normal, and they are not inherently sinful. But the residual sin within us [or perhaps "lusts," according to James 1:13-17] . . .  tries to turn them into 'inordinate affections,' to exaggerate them. . . . It tries to turn the natural and the normal into something sinful and evil.*
He first identifies some ways people have tried to "mortify" the deeds of the body: monasticism, asceticism, flagellation, excessive fasting, and so on, all of which he calls legalism. But there are some Christians would never dream of doing such things to obtain a greater righteousness, but who still want to execute a "daily dying to self" in order to accomplish the same thing.
For them, Lloyd-Jones has some significant cautions. Rather than "dying to self," this is how he urges us to "mortify the deeds of the body":
---
Deal with the first motions and movements of sin and temptation within you; deal with them the moment they appear. If you do not, you are undone; you will go down, as we are taught in the epistle of James. [Here he quotes James 1:13-15.] . . . Nip it in the bud . . . at the first movement, before this wretched process that is described by James begins to take place.*
---
We can stop the natural instincts of the flesh from taking root in the heart as sin by what the earlier part of Romans 8 tells us—walking in the Spirit—and what the earlier part of Colossians 3 tells us—continuing to set our minds on things above, and knowing who we really are. In other words, living by faith.
---
By the force of will they [the deeds of the body] may be chained, but as [the earlier part of Romans 8] shows, only God's Spirit can destroy them.*
---
It is a life of momentary [moment-by-moment] victory over the flesh, and the secret of the triumph is the presence of the Holy Spirit in His counteracting power.*
My husband Tim uses this metaphor: The body's natural "computer program" is to move in a certain direction, which will in many cases lead to sin if left unchecked. But the regenerated spirit, led by the Holy Spirit, acts not simply as a different program, but as the administrator of the software, kicking the "old program" out of that loop and overriding it with a different program, one that by faith walks in the Spirit and is not overcome by the flesh. This is not a "daily dying to self." This is living in the power of the Holy Spirit.
Thomas Chalmers, who was called "Scotland's greatest nineteenth-century churchman,"* had this to say about the life we're describing here:
---
The man who—riveting all his confidence in the death [and I would add, resurrection] of Christ—has become partaker of all its immunities and of all its holy influences, will not only find peace from the guilt of sin, but protection from its tyranny. This faith will not only be to him a barrier from the abyss of its coming vengeance, but it will be to him a panoply of defense against its present ascendency over his soul. The sure way to put Satan to flight is to resist him, steadfast in this faith, which will be to him who exercises it a shield to quench all the fiery darts of the adversary. 
---
Instead of "daily dying to self," this is the life lived by faith that trusts the Son of God, who loved me and gave Himself for me, to accomplish His work in me by the power of His Spirit.
The Christian life is not about trying to continually die, but is about being fully alive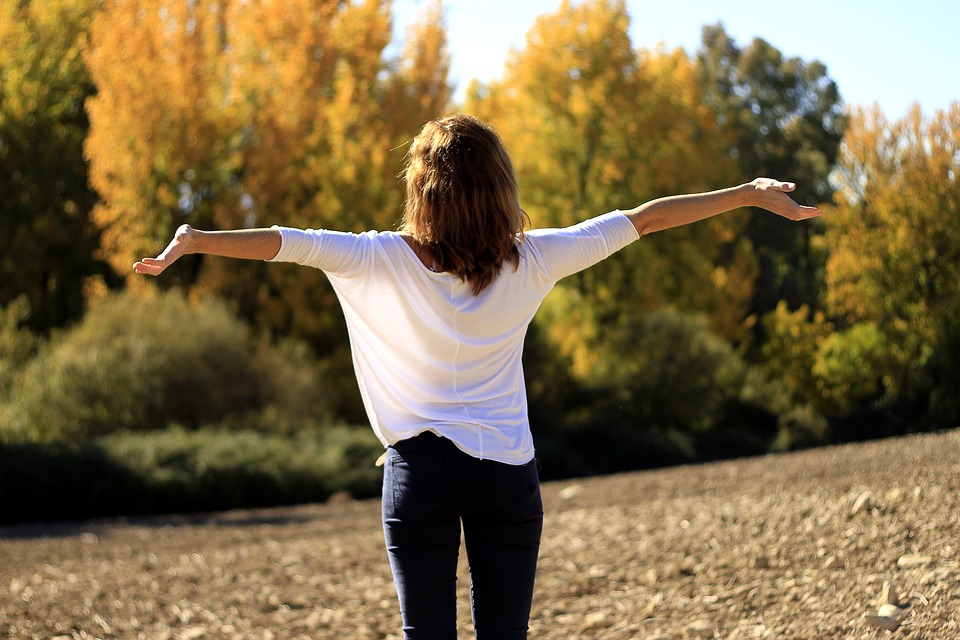 Neither the Lord Jesus nor any of His followers who wrote the rest of the New Testament told Christians that they are to keep on perpetually dying. Instead, they clearly show that in the crucifixion of Christ the dying has already been done, and now we are called to life. Jesus said, 
The hour has come for the Son of Man to be glorified. Truly, truly, I say to you, unless a grain of wheat falls into the earth and dies, it remains alone; but if it dies, it bears much fruit. ~John 12:22-23  
This He spoke after hearing about the Gentiles who wanted to speak to Him, in anticipation of His death and resurrection that would gloriously join both Jew and Gentile in the new family called the church. At that time He only hinted (through the following verse, John 12:25) that His followers were going to be invited to enter into that one-time death and resurrection with Him.
One time. A seed falls into the ground and dies (once) as a seed, in order to bring forth far more life, not in order to continue dying. As my husband Tim has said, "Who would want to go out to his garden and say, 'Looks like it's doing some great dying today'?"
But maybe Galatians 2:20 says it most succinctly: 
I have been crucified [in the past] with Christ, and I live [presently]; yet no longer I, but Christ lives in me. And the life I now live in the flesh, I live by faith toward the Son of God, the One loving me and giving Himself over on my behalf.  
In these writings of Paul to explain the Christian life, notice again the contrast between death and life.
We [believers] were buried therefore with him by baptism into death, in order that, just as Christ was raised from the dead by the glory of the Father, we too might walk in newness of life. ~Romans 6:4  
For the law of the Spirit of life has set you [Roman Christians] free in Christ Jesus from the law of sin and death. ~Romans 8:2  
For to set the mind on the flesh is death, but to set the mind on the Spirit is life and peace. ~Romans 8:6  
It is he [God] who made us [Paul and his companions] capable of serving the new covenant, which consists not of a written law but of the Spirit. The written law brings death, but the Spirit gives life. ~II Corinthians 3:6  
For you [Colossian Christians] have died, and your life is hidden with Christ in God. ~Colossians 3:3  
But God, being rich in mercy, because of the great love with which he loved us, even when we were dead in our trespasses, made us alive together with Christ—by grace you have been saved— and raised us up with him and seated us with him in the heavenly places in Christ Jesus. ~Ephesians 2:4-6  
Though there will be dying in this physical realm, in the spiritual realm the Christian life is about LIVING, not dying.  No dying at all, because all the dying that needs to be done has already been accomplished.
This is why in Romans 12:1-2, Christians are called upon to offer our bodies as holy "living sacrifices" for God, not to try to do anymore spiritual dying, but to give ourselves completely to God in the unqualified way Jesus referred to when He called those "followers" to truly "follow" Him.
Though in the physical realm there will be suffering, in the spiritual realm by the resurrection of Christ in which we participated we can fully live.
That's good news!
You can read part 4 here, which talks about resting from works and valuing what is truly valuable. This is finding LIFE in Jesus Christ.
***
*References (in order of citation):
D. Martyn Lloyd-Jones, Romans: An Exposition of chapter 8:5-17 The Sons of God, Banner of Truth, 1974, p 133. (All of chapter 11, pages 132-147, is excellent and worth reading.)
Ibid., pp 142-43.
James M. Stifler, The Epistle to the Romans: A Commentary, Logical and Historical, Fleming H. Revell Company, 1897, p 148.
W.H. Griffith Thomas, DD,  St Paul's Epistle to the Romans, A Devotional Commentary, Wm B Eerdmans Publishing Company, 1946, p 214.
Donald K. McKim, ed., The Encyclopedia of the Reformed Faith, John Knox Press, 1992, p 61.
Thomas Chalmers, Lectures on the Epistle to the Romans, vol 2, Glasgow Collins, 1838, p 90.
***
Go here to download your free Guide, How to Enjoy the Bible Again (when you're ready) After Spiritual Abuse (without feeling guilty or getting triggered out of your mind). You'll receive access to both print and audio versions of the Guide (audio read by me). I'm praying it will be helpful.