Not long ago I received a request from a reader to help her understand the first verse of Romans 2 as it might apply to praying for God's judgment against one's wicked abuser.
Therefore you have no excuse, O man, every one of you who judges. For in passing judgment on another you condemn yourself, because you, the judge, practice the very same things.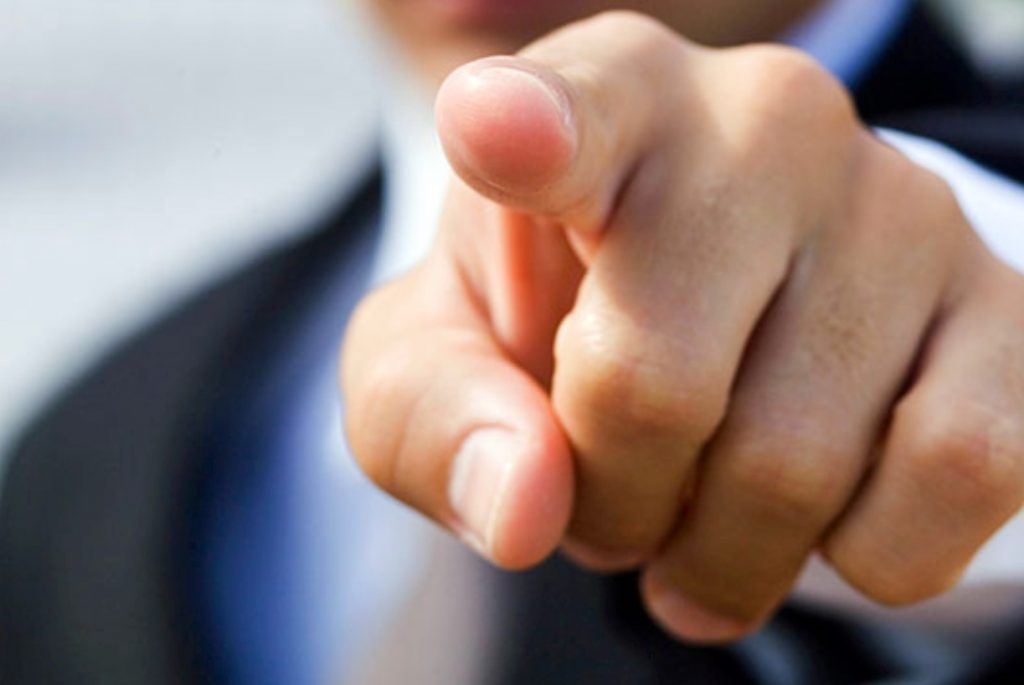 She told me that because of this Scripture in particular, someone she knew had refrained from naming her abuser's actions as wicked, and had thus continued for a long time to be in a dangerous relationship.
So here is a modified version of my reply.
***
First of all, your question brings up the issue of Pronoun Trouble, which I've blogged about before (link). I was taught, either implicitly or explicitly, that wherever there is a pronoun I should insert my own name and identity (unless it's painfully obvious it doesn't fit) and apply the statement to myself. I simply accepted this teaching as true as the way the Bible "comes alive" to me, until about twenty years ago when I received the challenge that this method of interpretation was not only incorrect but potentially downright detrimental to our understanding of God and His Kingdom. Though at first this revelation almost upended my world, ultimately it revolutionized my Bible study.
So, that to say, I'm working from the hermeneutical understanding that when you read a pronoun, it doesn't apply to you. I mean, MAYBE it does, but first of all, it applies to someone else, the person or people it's being written to. Then, if you're in the same category as that person, then it applies to you. Otherwise it doesn't. As my husband has observed, "When we read the epistles, we're reading over someone else's shoulder."
Second, it's important to remember that Scripture is to be read like any other literary work, in that each book should be taken as a whole to be understood. I know it's so common to take verses out of context ever since the advent of verse separators. But the book of Romans is one gigantic argument, and if one verse is pulled out of context it can be misunderstood. Not only is Paul speaking to a specific group that he encompasses in his "O man" address at the beginning of chapter 2, but also he's working his way through his argument.
And finally, I believe there is overwhelming Scriptural (not to mention logical) evidence that it's harmful to teach "I'm the worst sinner I know" (link) and evidence that all sins are not equal (link).
I believe those three truths are foundational to understanding this Scripture.
When you first start reading chapter 2, it might not be quite clear who the "O man" is at the beginning of the chapter (considering that we're using the Rule of Scriptural Pronouns that says the pronouns are referring to someone other than the modern-day reader). But it becomes clear as you proceed through the chapter.
So, imagine one of the Christians in Rome receiving this letter from Paul and then taking it to a Jewish gathering place and beginning to read at Romans 1:18-32 (skipping the "offensive" parts about the gospel). It's familiar to us now, but imagine a Jew in the public square hearing it for the first time.
For the wrath of God is revealed from heaven against all ungodliness and unrighteousness of men, who by their unrighteousness suppress the truth. For what can be known about God is plain to them, because God has shown it to them. For his invisible attributes, namely, his eternal power and divine nature, have been clearly perceived, ever since the creation of the world, in the things that have been made.  
So they are without excuse. For although they knew God, they did not honor him as God or give thanks to him, but they became futile in their thinking, and their foolish hearts were darkened. Claiming to be wise, they became fools, and exchanged the glory of the immortal God for images resembling mortal man and birds and animals and creeping things.   
Therefore God gave them up in the lusts of their hearts to impurity, to the dishonoring of their bodies among themselves, because they exchanged the truth about God for a lie and worshiped and served the creature rather than the Creator, who is blessed forever! Amen.   
For this reason God gave them up to dishonorable passions. For their women exchanged natural relations for those that are contrary to nature; and the men likewise gave up natural relations with women and were consumed with passion for one another, men committing shameless acts with men and receiving in themselves the due penalty for their error. And since they did not see fit to acknowledge God, God gave them up to a debased mind to do what ought not to be done. They were filled with all manner of unrighteousness, evil, covetousness, malice. They are full of envy, murder, strife, deceit, maliciousness. They are gossips, slanderers, haters of God, insolent, haughty, boastful, inventors of evil, disobedient to parents, foolish, faithless, heartless, ruthless. Though they know God's righteous decree that those who practice such things deserve to die, they not only do them but give approval to those who practice them.   
Imagine how a typical first-century Jew might respond. "Well, yes of course those heathen pagan Gentiles are condemned. That was never in question. Yes, absolutely. This all applies to them."
Then, imagine that the letter-reader turns around and faces his listeners and starts reading the next part to them. Right after saying "those who practice such things deserve to die," he launches into a shocking tirade that begins with, "How DARE you judge them!" So it was meant to be a bit startling, to get their attention.
As you continue to read the chapter, you'll see that in 2:17, Paul's audience becomes clear: the ones who "rely on the law." This nails it—he's definitely talking to unconverted Jews. He's saying that because they have the Law and esteem it, they assume they're good with God. (They are, after all, the Jews.) Verses 17-24 are the lynchpin. This is where the entire issue becomes crystal clear.
But if you call yourself a Jew and rely on the law and boast in God and know his will and approve what is excellent, because you are instructed from the law; and if you are sure that you yourself are a guide to the blind, a light to those who are in darkness, an instructor of the foolish, a teacher of children, having in the law the embodiment of knowledge and truth—you then who teach others, do you not teach yourself?  
While you preach against stealing, do you steal? You who say that one must not commit adultery, do you commit adultery? You who abhor idols, do you rob temples? You who boast in the law dishonor God by breaking the law. For, as it is written, "The name of God is blasphemed among the Gentiles because of you." 
After reading this, you can see why Paul would say something like "How dare you judge them." So here's the contrast; here are the two groups:
Chapter 1: Those heathen pagan Gentiles who want only to break any law ever made, even if they know it will lead to death, flagrant in their sin.
Chapter 2: The religious Jews who have the Law and "keep" the Law and teach others to "keep" the law, and even teach little children, and yet are breaking the Law in the same ways as the Gentiles, but doing it in secret.
 The "you" of Romans 2:1 applies to you only if you're in the category being described in Romans 2:17-24. Who are those people?
It would be a perversion of everything the Word of God says about the new life of Christ in the believer to say that this applies to all Christians, whose hearts are made new in Jesus Christ.
But there are people who fit in this category. At the same time that they're loudly and proudly proclaiming "We are the holy people," at the same time that they may be condemning some other group of people (according to race or religion or political affiliation or whatever), they're secretly breaking laws they purport to keep. I found out about another one just last week.
I know that some people struggle with an interpretation of Scripture that doesn't present all of us as equally evil, an interpretation that lays the blame for wickedness right squarely at the feet of the wicked and does NOT say that a heart-renewed child of God sinning by, for example, being impatient with your child (or something similar) is analogous to the massive evil of malignant narcissistic, sociopathic, sadistic abuse you described your friend as having endured.
So I hope there won't be any sense of false guilt in understanding the truth of what God is saying here. I hope instead there will be freedom.
Regarding how to pray for judgment against the wicked . . . I also pray for judgment on the wicked, but I pray for it in a way similar to how I was taught to pray against evil spirits—I rebuke them in the name of the Lord Jesus Christ and send them to His feet "for Him to do with as He will." I believe it's appropriate for us to pray for judgment in the same way, for the Lord of hosts to execute judgment on the wicked "as He will." So far I haven't felt it was right for me to pray imprecatory prayers against them, simply because it isn't done in the New Testament, though I know some would disagree with me on that.
But I believe it's very appropriate and Biblical and Kingdom-oriented to pray for swift judgment ("according to His will") on those who execute the wickedness and those who enable the wickedness. He may bring some to repentance, as He did with the apostle Paul, who did what he did "in ignorance and unbelief," but yes, in these cases we can absolutely name it as wickedness, because they totally match with God's descriptions in His Word.
I'm praying that the church of Jesus Christ will awaken and will uproot these roots of bitterness in their midst.
But we can understand our world and our God far better when we understand how to read passages like this one and see to whom the Scriptures are applying. I hope this helps.
Love,
Rebecca
***
Go here to download your free Guide, How to Enjoy the Bible Again (when you're ready) After Spiritual Abuse (without feeling guilty or getting triggered out of your mind). You'll receive access to both print and audio versions of the Guide (audio read by me). I'm praying it will be helpful.