Here's a letter I received last week:
I have a long back story but to simplify for my question, I am in my early 50s, so raised my kids in the era of the home school conference you mentioned [in the post "Christian patriarchy: Here's how you replaced God"].  Unfortunately I idolized the "perfect" family while covering for my emotionally abusive husband.  I raised 5 children and spoon-fed them a hypocritical life, all the while making sure they learned the most important Scriptures….like children obey your parents. 
Anyway, God's arm was not shortened in all my shortcomings, and He allowed my family to fall apart all while He held each one of us.  He took me out of Egypt and, I believe, saved my children from further harm by allowing the divorce before they all were adults. 
This all comes down to one main question….. 
Please untwist Ephesians 6:1-3 and Colossians 3:20 to help release children, teens, young adults, and even adults from the bondage of following a patriarchal abusive father or any sort of abusive father. 
My oldest son is a very loving, kind, Scripture-studied man, very opposite his father, but cannot free his mind from those Scriptures as there is no clarity in Scripture as to an age when you would stop obeying and ever not submit to the authority God has placed over us. 
Now I have recently met a family with 6 children that the father has brought up not allowing them to get a driver's license, get a job, vote, or think on their own.  They are not allowed to get counsel outside of him and not allowed to interpret Scripture outside of his interpretation.  They are completely broken.
I, sadly, am not equipped to give Scripture to combat the "children obey" Scriptures. Please help.
 Thank you for your letter. The situations you describe sound so difficult, and yet are sadly all too common.
You mentioned abusive fathers, but I've known of several abusive mothers too, ones who have inflicted great cruelty and even sadism on their children, either in conjunction with or separately from the children's fathers. So my response will equally apply to them.
In researching for my response I read a number of articles that said things like "of course this doesn't apply to" . . . without explaining why. So I want to do my best to take the interpretation of these passages very seriously because I know I'm writing to young adults who truly want to follow the Lord.
One important and universal rule of Biblical interpretation is to . . .
Read and understand Scripture in context
The larger context of a passage of Scripture means not only the paragraph the Scripture is in, but the entire book it's in, and then His entire written Word, especially the New Covenant, since Hebrews tells us the New Covenant is better than the Old and supersedes the Old.
Colossians is an amazing and wonderful book unfolding to us who Jesus Christ really is and why that's important. Paul starts chapter 3 with, "So [considering everything I've written about in the first 2 chapters], if you have been raised with Christ, seek the things that are above, where Christ is seated at the right hand of God. Set your minds on things above, not on things on the earth. For you have died, and your life is hidden with Christ in God."
Then, for these Christians, Paul lays out the directives of what the Christian life will look like when Christians are living and walking in the Spirit, for the love and joy and glory of God. Colossians 3:18-21 say,
Wives, submit to your husbands, as is fitting in the Lord. Husbands, love your wives, and do not be harsh with them. Children, obey your parents in everything, for this pleases the Lord.  Fathers, do not provoke your children, lest they become discouraged. 
You can see what a harmonious situation this will create when lived out by those who love the Lord.
The book of Ephesians, written about the same time as Colossians, and with very similar themes, also follows a similar structure: The book is divided into two parts, with the first half consisting of truths about who Jesus Christ is to you, in you, and for you, and who you are in Him. The second half delivers the roadmap of what this Christian life will look like when it is lived in the Spirit of God. At the end of chapter 5 and in chapter 6 we see:
Instructions for Christian wives to honor and Christian husbands to love. Then . . .
Children, obey your parents in the Lord, for this is right. "Honor your father and mother" (this is the first commandment with a promise), "that it may go well with you and that you may live long in the land."  
Fathers, do not provoke your children to anger, but bring them up in the discipline and instruction of the Lord.  
Then instructions to Christian servants to obey masters. Then instructions to Christian masters to treat servants with kindness.
Finally, be strong in the Lord and in the strength of his might. Put on the whole armor of God, that you may be able to stand against the schemes of the devil. For we do not wrestle against flesh and blood, but against the rulers, against the authorities, against the cosmic powers over this present darkness, against the spiritual forces of evil in the heavenly places. Therefore take up the whole armor of God, that you may be able to withstand in the evil day, and having done all, to stand firm. [Then follow 5 more verses in that section describing the armor of God that each Christian is exhorted to take.]  
I wanted to make sure you noticed that last part of Ephesians 6, because of that command to put on the whole armor of God and be strong in the strength of the Lord. It comes right after these commands to obey, but it's only those who are able to stand on their own who can do this. And the only way that can be done is by understanding who you are in Christ and who Christ is in and to and for you, as has been explained in the earlier parts of the book.
I'll be coming back later to some of these thoughts about the context. For now, here's the first question:
What if a child's parents want him or her to sin?
The command to obey in Colossians 3:20 appears to be universal:
Children, obey your parents in everything, for this pleases the Lord.
But in the parallel passage in Ephesians 6:1 (and remember that no Scripture should be taken in isolation), we can see there's a qualifier:
Children, obey your parents in the Lord, for this is right.  
So what is meant by "in the Lord"?  The Jamieson, Faucett, and Brown commentary will suffice as a representation of several others (Adam Clarke, John Gill, John Calvin, John Chrysostom, and others):
on Colossians 3:20
unto the Lord–The oldest manuscripts read, "IN the Lord," that is, this is acceptable to God when it is done in the Lord, namely, from the principle of faith, and as disciples in union with the Lord.
on Ephesians 6:1-3
in the Lord–Both parents and children being Christians "in the Lord," expresses the element in which the obedience is to take place, and the motive to obedience. . . . This clause, "in the Lord," would suggest the due limitation of the obedience required (Acts 5:29).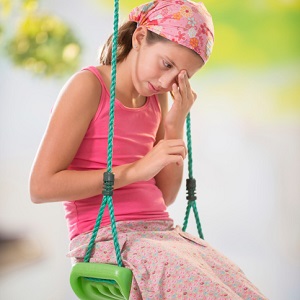 I know three sisters who throughout their childhood suffered severe sexual abuse at the hands of their church-going father and his friends. One of these sisters told me that when she was a child of 7 or so, her Sunday school teacher taught on "Children obey your parents." After class, this tiny little girl asked her teacher, "What if your parent wants you to do something wrong?"
What if your parent wants you to do something wrong.
How could the Sunday school teacher possibly have guessed or fathomed, back in the early 1960s, the agony and depth of darkness that lay behind this life-hanging-in-the-balance question? Who would have dreamed, in that naïve day, that such wolves prowled the corridors of their very own churches?
The Sunday school teacher gave the predictable answer, the answer I might have given as a young Sunday school teacher. "You still need to obey. God will take care of it."
Now, of course, we know better. Or do we? Do we know better? For me, it took several knocks upside the head to see the truth and truly know better. But now, articles like this one from Tim Challies that urge obedience without any qualifiers make me feel great indignation.
This past summer, two devotional books I wrote were published, for middle- and high-schoolers, 101 Devotions for Girls and 101 Devotions for Guys. (Just FYI, the girls can enjoy the guys' book, and the guys would benefit greatly from reading the girls' book.) The devotionals were taken from the true accounts in the missionary books I've written, but my emphasis was different from other devotionals I perused in preparation for writing these.
With scores of accounts of familial cruelty held in my heart and my head, one thing I talked about was how to disobey authority well.
One of the devotionals came from a twelve-year-old Ethiopian boy who had converted to Christ whose father was a witchdoctor. His father had him beaten and nearly killed for not obeying in practicing the pagan rituals, but the boy would not obey his father, because his father was requiring him to do something evil.  
The question I asked in that devotional was "How can a son honor a father who is wicked?" My hope was that non-wicked adults could use this devotional and others to discuss our response to wickedness, because it is not only in Ethiopia. It is here, in our very homes and churches.
The text was Acts 5:29, a verse I believe every child should memorize. In this passage Peter and the other apostles said, "We ought to obey God rather than man." Even little children, 7 or 8 years old, can be taught this truth, that there is a time when it's right to disobey earthly authorities in order to obey a higher authority. There is a time it's right to get help. Of course children aren't culpable if an authority figure forces them to do wrong, but we should actively teach them that God doesn't require them to obey a parent who is committing crimes. In fact we need to listen and protect children from criminal parents. In their Sunday school classes, in their Christian schools and homeschool co-ops, and with their other family members, they must learn when to disobey authorities, even while they seek to show honor, as David did with King Saul; as Shadrach, Meshach, and Abednego did with Nebuchadnezzar; as Daniel did with Darius; and as Jonathan did with his father.
A woman I know and greatly admire, as a little child of eight or nine stamped her foot at her "authorities" (at least one of whom was a family member authority figure) and told them she would no longer participate in the utterly devilish evil they were requiring of her. My heart swelled with admiration and respect for that little child as I heard her story. (She was punished in unspeakable ways for her "disobedience," but still.) Children, obey your parents in the Lord. 
God's directives were for Christian homes, to live in harmony and joy.
But what about adult children and controlling parents?
What about when the "child" is an adult and the parent isn't criminal, only controlling? That's the larger question this letter was asking about.
To answer that question will mean needing to study the Greek word for obey, the Greek word for child, the immediate context (again), and other New Covenant statements and directives regarding relationships and standing with God.
That's all coming tomorrow. Update: Read Part Two here.
***
Go here to download your free Guide, How to Enjoy the Bible Again (when you're ready) After Spiritual Abuse (without feeling guilty or getting triggered out of your mind). You'll receive access to both print and audio versions of the Guide (audio read by me). I'm praying it will be helpful.