It was a few weeks ago now that TGC posted the article "The Most Important Time to Go to Church." The most important time to go to church, according to the TGC author, is when you don't want to, because "covenant commitments" are made for the hard times, not the good times. On Facebook it was Liked or Loved almost 2000 times and was shared almost 1000 times. So it appears that the conservative evangelical world thought well of it.
Someone sent it to me (which is how I see pretty much every article I see), and after I read it, I posted this comment on their Facebook page, here:
This article acts as if all the reasons for staying away from church are petty. It makes no allowance for spiritually abusive churches, of which there are many, churches that are essentially cults. It makes no allowance for the fact that many people are experiencing genuine traumas that others in their churches are telling them to "get over." It makes no allowance for the fact that there are churches in which there are predators, and some people have tried to alert the leaders to the predators, but the leaders ignore them and tell them they're just bitter and unforgiving.
There are many good reasons to quit going to a particular church, but this article acts as if no matter what has happened at your church, you should be there. That is frankly hogwash.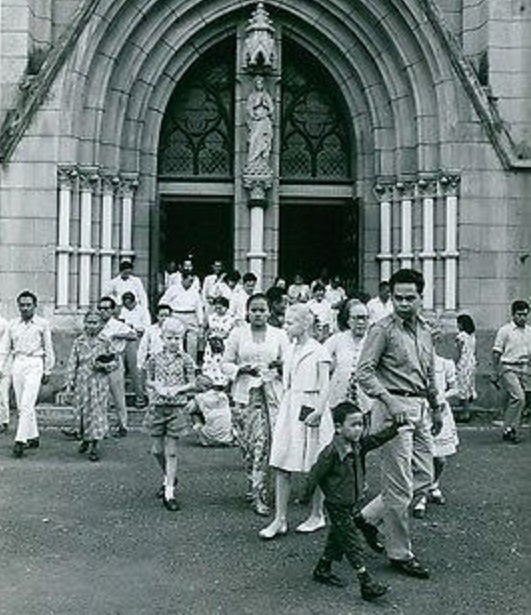 There are so many wounded, So. Many. Wounded.
And The Gospel Coalition gives only petty reasons for leaving a church?
I posted it on Facebook, and the ensuing twenty-page discussion ended up giving me the fodder for a blog post. (The fact that I'm only just now posting it shows how behind I am, lol.)
Reasons he says you don't want to "go to church"
You have no sense of connection.
You don't want to see the ex.
You have no desire to be there.
Your church has grown unsatisfying.
The worship team didn't pull their song selections from your Spotify playlist.
The pastor didn't have the time and resources to craft a mesmerizing sermon with a team of presidential speechwriters.
The membership doesn't have the perfect combination of older saints to mentor you, younger saints to energize you, mature saints to counsel you, hospitable saints to host you, and outgoing saints to pursue you.
All the stars didn't align.
The service wasn't planned just right.
Everyone didn't smile at you with the perfect degree of sincerity and handle the small talk seamlessly and engage you with just the right depth of conversation that's neither too personal nor too shallow.
The songs or prayers or sermons or Sunday school classes didn't touch your soul right where you needed to be touched.
There are very legitimate reasons for leaving the organized church meeting for a time, sometimes for a very long time. But the only reason he gives above for not "going to church" that is even close to legitimate is "not wanting to see the ex." The fact that he's lumping it with those other so-called reasons indicates to me that he thinks it's petty and doesn't understand that some exes can intimidate with a certain look or gesture or a single word. Every other reason is devised specifically to make someone who leaves a church sound petty and nit-picky.
Reasons he says you're supposed to "go to church" (shorter)
You need to "hear the studied voice of your own shepherd teaching and comforting and correcting you."
Covenant communities hold us up when we're faltering and pick us up when we've fallen. 
Covenant communities encourage us when we're weary and wake us when we're slumbering. 
Covenant communities draw us out of ourselves and call us to our commitments and responsibilities. 
Covenant communities invite us back to the garden of Christian community, where we grow.
These can be true in a healthy and true church. But there are many, many "covenant communities" (not a Biblical term, by the way) that are actually spiritually abusive. He does not allow for this possibility even a tiny bit.
Honestly I've known of so many I can't even count them all and I'm so weary, who have seemed like glorious "covenant communities" with "unctuous" preaching and fervent singing that have acted like the devil himself when it comes to a victim of abuse trying to get help. Their true colors haven't shown (to most people) until then.
Reasons he says you're supposed to "go to church" (longer)
That tabled bread and wine represents the crucifixion of the worst sins you could ever commit and the worst realities you've ever experienced. 
It was our Lord Jesus who was crucified, not our sins or "realities." That's a really important point to keep straight. Also, I have a friend I regularly share the Lord's supper with who is actually a "church goer" but who is in a church where the people do not know the pain (and "realities") she is carrying and wouldn't know what to do with it if they did know. So that to say, we can share the Lord's supper outside of the Sunday meeting context.
The church gathers every Sunday to remember the death of Jesus for our sins and the resurrection of Christ from the dead, and that's precisely what we all need to remember and celebrate, regardless of what else is going on in our lives. 
Good mixed with bad here. Yes! We do need to remember the Lord's death and resurrection. But some churches don't gather for this purpose. They gather as cults—you may be surprised how many churches have great evil within the leadership—and of course the people are unsuspecting, because who in the world is going to join a cult on purpose? In the audience for which a TGC author is writing, many churches fall into the category of which I am speaking.
The gathering of the saints is a means of grace established by God for edifying his people. 
I very much disagree with this, though I know it's almost Scripture, coming as it does from John Calvin. I believe that the only "means of grace" is Jesus Christ Himself, by faith, through His Holy Spirit.
The God we're worshiping has instituted our gathering as a main way he matures and strengthens and comforts us. 
Our Lord actually never says this about the Sunday meeting. Saints should surely encourage each other, challenge and comfort each other, but as I hinted earlier, most of my such interactions take place outside of "going to church."
God builds up his people through our meeting every time, in every place, without fail, no matter how we feel.
This is so baldly and obviously false that I think this is where I flipped out and declared the whole thing to be hogwash.
Things he says you need to be doing "at church"
You need to be pursuing others and caring for them and reaching out to them. Other people need your spiritual gifts and "gospel partnership."
Church leaders ought to have the understanding that this isn't the way it works. There are those who are strong (able to help), and those who are weak (needing help). Jim Wilder in Joy Starts Here recognizes that the weak and strong need to be together, because that's the way a healthy church functions, but they can't all be building each other up at the same time. Some people are not ready to pursue others and care for them, because they are in a place of crisis. This author didn't even allow for the desperate need in that place of crisis. This is what I wrote about in this blog post.
The pastor is hoping you'll be a good listener.
This one sounds a bit pitiful to me, like we're all in elementary school. I have to say, when a preacher teaches me something I didn't understand before, or helps me understand an old truth in a new way, or encourages us, I don't usually have any trouble paying attention. I could get into a discussion of whether or not the sermon should be the central focus of the church gathering, but I won't go down that trail.
You can't do any of these things if you're not present.
By this he means "present" at the Sunday meeting, the weekly gathering. This is absolutely untrue. It's possible to pursue, care for, and reach out to others and use our spiritual gifts and "gospel partnerships" (whatever those are) outside of the Sunday gathering. Most of the time other settings are far more conducive to this.
Reasons he says you shouldn't ever think of not "going to church"
A body that's never together is more like a prosthetics warehouse. A family that never has family dinners or outings or reunions won't be a healthy family.
BUT we can get together outside of the regular meeting and have very meaningful times of prayer, worship and fellowship together outside of "church" as this man is defining it.
Covenants are made for the hard times, not the good times.
Church covenants in the TGC tradition have been known to be used against people who are being abused in their homes. There are churches that have required members to sign church covenants that have been known to use those very (benign-sounding) covenants to be spiritually abusive to their members.
You're gathering to anticipate a greater marriage than the one you hoped would happen later this year. 
Not sure what this means.
The stone trapping you in the cave of depression can be rolled away in a night, and once God does it, no Roman soldier or Jewish priest can stop him.
This kind of miracle does happen, but it doesn't have to happen "at church."
You need to let God pick up the pieces of your heart and stitch together the kind of mosaic that only gets fully crafted when saints stay committed to God's long-term building project, when they speak the truth to one another in love.
This often happens someplace other than "at church."
It doesn't matter how you've been treated.
These are the words of an abuser or an abuse enabler. Seriously? It doesn't matter how you've been treated? It doesn't matter how you've been treated?
So you were raped, just hush your mouth. It doesn't matter.
Your husband beat you up and treated you like a sex slave. Be quiet.
It doesn't matter.
This isn't really about you.
This one also breaks my heart and again shows the cruelty at the heart of this way of thinking. What I hear from it is, "You are not really all that significant to God." It reminds me of the pastoral rant I heard years ago: "You don't come to church to GET! You come to GIVE!" That's the kind of thing that will create shriveled dried-up Christians who cannot possibly truly help others. If we don't GET from God, how can we possibly have anything to give others? In order to have the living waters to pour out to others, we must receive from the Lord.
Yes, it's about us, every bit as much as the psalms are about David. David used first-person pronouns a whole lot in the psalms.
Paul used first-person pronouns a whole lot in his epistles too.
Yes, it's about us. Yes, it's about me. It's about you. It's about the people in our lives. We are very precious to our Savior.
Legitimate reasons for leaving your church (my list, not his)
What if you find out that an underage teenager in your church was raped by a member of your church, and your pastors want to handle it in house and they tell you they'll take care of it? Is it all good? Should you just trust your pastors, because "covenant communities invite us back to the garden of Christian community, where we grow"?
What if you find out that your pastor is preaching a false gospel, a gospel of works? Should you stay and endure it because you need to "hear the studied voice of your own shepherd teaching and comforting and correcting you"?
What if you are in an abusive marriage and can't get the help you need because no one will listen or believe, or they tell you that the suffering will be good for you? Should you just submit and obey while you die a slow painful death, not just emotionally but physically, because "covenant communities hold us up when we're faltering and pick us up when we've fallen"?
What if you find out one of the leaders of your church has been visiting prostitutes, but the other leaders won't listen to you, other church members won't listen to you? Should you just submit and obey and keep your mouth shut? Should you continue to join this "gathering as a main way [God] matures and strengthens and comforts us"?
What if one of the leaders of your church is lying to you and about you and no one else will listen to you, but of course everyone is listening to him? Should you stay because "covenant communities encourage us when we're weary and wake us when we're slumbering"?
What if you're watching the leadership of the church become an elite boys' club (with or without one or two token women) who don't listen to the lowly church members because they're so busy listening to each other? Should you keep going because "covenant communities draw us out of ourselves and call us to our commitments and responsibilities"?
What if you find out that your pastor is a sex trafficker? Should you leave your church? Should you keep going because "God builds up his people through our meeting every time, in every place, without fail"?
You think I'm exaggerating? I'm not.
These reasons for leaving a church aren't really all that similar to the list Gundersen gave under the first heading. But I've never heard anyone give his reasons. The reasons I've listed here . . . well, every single one of them is a story I've heard. Because of the circles I run in, the majority of these stories I know come out of churches that would love The Gospel Coalition and would repost this article.
I'm a "church-goer." But the vast majority of the interaction I have with Christians and others who are seeking Christ is outside of the Sunday church meeting. Here's a blog post I wrote some time ago about "church attendance."   As one of my Facebook commenters said, "A certain church may not be helpful at a certain point in life. This does not mean the Christian is unfaithful to God."
Sometimes these so-called houses of God are hiding absolute evil—you might be surprised at some of the things I've learned—so when the people sense that they are in a spiritual wasteland, it's exactly the right thing to do to get out and get as far away as they can. God has living water for you, but it isn't in a cultic authority-exalting organization.
They want to say church is all about "community," but when that "community" stabs you in the back, they'll say, "Why were you looking to man instead of God? After all, it's not about you."
I pray that the Spirit of God will bring a great shaking to the churches and that the true people of God will recognize, yes, it is possible for evil to infiltrate our churches, imagine that, and yes we have been blind to it. God help us. Lord, have mercy.
*****
Wise comments from others
(These were made on my Facebook post of the article.)
I've heard Scripture twisting for many years, attempting to guilt me back into any of the local churches. They blatantly don't care when I mention the sexual perversion and spiritual abuse that is being tolerated … to which they reply, "Well, there's no perfect church."
Putting a sign saying "church" in front of a building doesn't mean that it is truly a place where God is. Any wolf can put a sign saying "church" in front of a slaughter house. 
"Assembling together" doesn't mean we have to participate in a counterfeit church. History is filled with periods in which a powerful organized "church" became corrupt and true believers met in secret.
It sounds like leadership trying to control their people.
It's like when leadership says "do you talk about your leaders like 'them' or 'us'?'" Guess what? If it's one tiny group of people calling all the shots who appoint new leaders who think like them and look like them, and who hold on to power and maybe don't like bringing in new voices because they like to be in charge and can't be called to account or into question- this is not a good place to be at. It's ok to move on.
Yes you absolutely can attend another church for a little while or switch for good. The body of Christ is not a tiny box. You can't cheat on your church with another church! There is only one body and you are free to move freely in it!! . . . This is not a marriage covenant.
Being minimized over and over again is exhausting. Being listened to is empowering, and the church is definitely in need of emotionally mature people who do not have the need to manipulate others' feelings. Very tired of intellectual Christianity.
Do some people use bad reasons to leave a church? Undoubtedly. But there are also many bad reasons to stay in a church. I did the latter for far too long.
My husband and I stayed too long in a bad church because we believed all this stuff about being obedient and how God wants us there no matter how we feel. Taking wounds every single Sunday, thinking it was God's means of grace. Seven years' recovery has been *almost* long enough for me to try to attend church again. So I didn't even read this article, because I knew it would be like a repeated kick on the still-tender places. I'm done justifying myself to those who hold the institution of the church over the spiritual health of people.
I just wrote a letter to the pastor of the church I've been part of for the last eight years, telling him I won't be coming back. I've tried and tried and tried to eke out spiritual sustenance from what I've come to realize is a spiritual wasteland. Part of me wondered if that was even a legitimate reason for leaving because "it's not about me," right? But reading through these comments has helped reassure me that this is good. I need a community where I can grow, and it's not selfish to look somewhere else for one.
And this: "If your church believes the Bible and preaches the gospel and practices the ordinances and serves one another . . ." . . . Show me one of these churches that actually stand up for and serve the weak and vulnerable, and then we'll talk about how convicted a person should feel for not attending.
I get so frustrated every time I see the memes that say some version of "If you quit going to church b/c of something someone did, you had your eyes on people instead of God to begin with." That's totally oblivious to the fact that for some of us, leaving the church was absolutely necessary so that we can see God Himself more clearly, not through the distortion of human toxicity!
I am going through this article now. One thing noticeable to me is poor citation of scripture. For example from the article: "But I also know the church is marked, known, and enlivened by its regular, rhythmic, ordered gatherings (Heb. 10:24–25)." However when I look at the verses, they read, "And let us consider one another to provoke unto love and to good works:Not forsaking the assembling of ourselves together, as the manner of some is; but exhorting one another: and so much the more, as ye see the day approaching." . . . "Ordered" implies compulsory; it also implies an ordered service that is designed by a few and followed by everyone. But the qualities in the verses are freely given between those who truly care about each other, such as "provoke unto love and good works," "Not forsaking," "exhorting." These qualities don't come from a command for "ordered gatherings," but Christ's command to "Love one another as I have loved you." I wonder if this is where much of the church is confused today.
In two churches that I attended a new pastor came in and rewrote the church constitution/covenant a few months later when people were still excited about their new pastor. The first pastor had previously been a youth pastor at Piper's church. He ended up splitting the church. He stated that anyone who did not sign an agreement indicating that they were loyal to him would not be allowed to minister. People who had been members for as many as 30 years left after he preached that "The train is leaving the station and if you are not on board you will be left behind." The second pastor had it written into the constitution/covenant that "all ministries were under the pastor's umbrella." He then controlled and micro-managed every single ministry. Women could not lead the singing when men were present or speak from the pulpit. He even insisted that the woman leading the women's Bible study submit her lessons to him for approval before she taught them–and later he insisted on reading the study books himself and wrote the lessons for her to teach. Both pastors at first appeared to be godly men and the wording of the church covenants appeared to be very spiritual. The congregation trusted that these men were godly and never dreamed that they would rewrite and use the covenants to further their own agendas. I think that it is true of most Christians that until they experience these things, they don't believe it could happen and they see these documents as good. I mean, what Christian thinks they should be on guard against leaders who claim to follow Christ? Christians need to heed warnings and be cautious.
What these people don't consider is that many sheep are leaving because they don't hear the familiar voice of the Shepherd. "After taking out all that are his own, he goes on ahead of them; and the sheep follow him because they recognize his voice. They never follow a stranger but will run away from him, because strangers' voices are unfamiliar to them." (John 10:4-5)