If you've listened to Dave Ramsey at all, you've heard it as a response to "How are you?"
If you listen to country gospel, you might have heard it as a song.
If you've been looking, you've seen it in blog posts (and more blog posts) and maybe even on T shirts.
If you've sat under C.J. Mahaney or any of his disciples, you've heard it in sermons and greetings at church.
It sounds like a cute catch phrase. To some people it sounds humble.
And Biblical.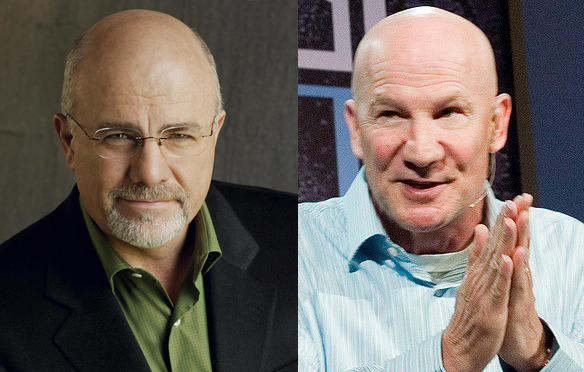 Stop complaining
In fact, in this C.J. Mahaney sermon on the topic, he uses as his text Philippians 2:14-18, "Do all things without" in various versions translated "grumbling," "complaining," "arguing," "murmuring," "disputing." 
"I am never doing worse than I deserve, never, ever, ever doing worse than I deserve. Because I deserve hell." (The part having to do with this statement begins at about minute 30.) "If my point of reference is hell—and I recommend that as a point of reference—then I'm doing better than I deserve."
Not sure why the point of reference needs to be hell rather than heaven or Jesus, but the bottom line is, stop complaining.
What do the Christian leaders deserve?
What kind of treatment do these Christian leaders think they deserve from others? 
Does Dave Ramsey think he deserves to be mistreated? No, he doesn't. He blocks people on Twitter, saying, "Any time somebody says something stupid and, you know, mean and hateful, or you start dropping cuss words in there, I'm not putting up with that." 
Does C.J. Mahaney think when church members "complain," the church elders are supposed to simply say they're doing "better than they deserve" and rejoice? No, he doesn't. With rumors of church discipline abounding for failure to properly handle allegations of sexual abuse, Mahaney abruptly left Covenant Life Church in Gaithersburg, MD, and started a new church elsewhere.
Just like "I'm the worst sinner I know," even though the leaders may mouth the words, it is the underlings who are supposed to stay in a position of silence and acceptance of whatever may happen to them or those they love.
Church leaders may say "better than I deserve," but the underlings are the ones who are expected to live it.
How this translates to one who has been abused
When I sit with an abuse survivor listening to her story of abuse and in some cases horrific torture to compel her into compliance (often through dissociation) for sex trafficking and child pornography, there are a couple of things I try to remember to always say, even though they seem to me to be so obviously true.
"This was not your fault."
"You did not deserve to be treated this way."
Many of them may intellectually accept the first. But I've seen significant pushback to the second that amounts, basically, to "I did deserve it, because it wasn't as bad as hell, was it?"
I pray that Christians will hear me.
For the weakest and most vulnerable among us, this flippant "better than I deserve" is being used to promote doctrines of demons and to silence the abused.
In the name of not "complaining" when you're "disappointed" (C.J. Mahaney's words), those who have experienced horrors are being silenced.
Is this the heart of God?
And in fact, was this what Paul was talking about when he wrote Philippians 2:14? Well, no.
The context of the "stop complaining" Scripture
Here's the context, from Philippians 2:12-15 (Jubilee edition).
Therefore, my beloved, as ye have always hearkened, not as in my presence only, but now much more in my absence, work out your own saving health with fear and trembling. For it is God who works in you both to will and to do of his good pleasure. Do all things without murmurings and doubts, that ye may be blameless and innocent, children of God without rebuke in the midst of a crooked and perverse generation, among whom ye shine as lights in the world.
When Paul said "all things," there, do you really think he meant "everything anyone tells you to do"? That may be what some people are used to, but I'm unaware of anyone who would publicly affirm that.
Do you think he meant "everything your pastors or other authorities tell you to do"? That may be what Mahaney and others believe, but if so, that would be promoting, enabling, and encouraging abuse from the wolves in sheep's clothing, something I've written about many times. (For example, I've written about why "children obey your parents" isn't to be taken as an across-the-board command, lest abused children have no recourse.) Does it mean "everything in your life," as Mahaney preaches? Well, no, because of these dangers and others.
The only thing that really makes sense is that it is referring to the Scripture just previous. So it is as if Paul is saying, "Do all THESE things without murmurings and doubts [complaining, arguing, etc]." The THESE things would refer to "working out your own saving health [salvation, in some versions]," with the understanding that God is working in you.
What a very different light this casts on that Scripture. How is one to work out one's "saving health"?
It is by coming to know Jesus Christ in His fulness, as Paul has been teaching. And sometimes coming to know Him in His fulness involves asking Him to show us who He really is and was, and who we really are, in the midst of the trauma of massive betrayal and human-against-human evil.
This, of course, necessitates acknowledging that the trauma of massive betrayal and human-against-human evil actually happened.
What does it really mean to "deserve" something?
Does one human deserve for another human to, say, flay his skin off piece by piece until he dies, as the ancient Assyrians did (and right now I'm not going to talk about whether this still happens)?
Does one human deserve for another human to use him for unspeakable child pornography?
To "deserve" something means to "have the right to receive" something. If C.J. Mahaney and others believe that no one has any basic human rights, then "better than I deserve" accurately reflects their beliefs. (But I know of no proponent of this thought who lives this way.)
People do have rights, as I've petitioned in this blog  over and over. Here are all the posts directly about this topic:
Replying to one who says Christians should have no rights
It's unBiblical to surrender your rights
Why do they tell you to "surrender rights" that aren't even rights at all?
A video interview on the topic of "yielding rights"
Untwisting "you should surrender your rights" (a guest post for Leslie Vernick)
These teachings also compose several chapters in Untwisting Scriptures that were used to tie you up, gag you, and tangle your mind.
So I can firmly say, no matter what: you, whether you are a born-again child of God or a pagan in the forest, you deserve to be treated with the same dignity and respect that every human deserves at the hands of others. 
This is what is meant by human rights.
If you are a Christian, you deserve to be able to come to God through Jesus Christ.
This is what is meant by spiritual rights.
Here is what's wrong with the flippant statement "I'm doing better than I deserve." Not only that the ones who teach it live hypocritically—believing that they do indeed deserve to be treated with respect—but also that those who have been abused did not deserve to be treated that way.
Above all, let us walk in truth and love. Truth about what God and His Word actually say and teach. And love for others, all others, all the ones God brings across our path, and not simply peers. Let us be willing to listen to those who some say are "complaining" (as this post discusses) because they have something "negative" to say about what has happened to them or ones they love.
This is, after all, what we—as children of the true Lord Jesus Christ—are called to do. And this good work, listening to and loving those who have been traumatized without complaining about them, is one way, as the apostle Paul said, we can "shine as lights in the world."
***
Go here to download your free Guide, How to Enjoy the Bible Again (when you're ready) After Spiritual Abuse (without feeling guilty or getting triggered out of your mind). You'll receive access to both print and audio versions of the Guide (audio read by me). I'm praying it will be helpful.