Hi friends~
I spent some time recently with Julie Roys of the Roys Report discussing my most recent book, Untwisting Scriptures to Find Freedom and Joy in Jesus Christ: Book 4 Wolves, Hypocrisy, Sin Leveling, and Righteousness.
Below you'll see me in my home office talking with Julie, with my Untwisting Scriptures books beside me.
The plaque that says "I am ALL your armor" sits on the shelf on one side (a precious gift from a friend based on one of my blog posts from years back).
My print of the shepherd dog hangs on the wall on the other side (I have another blog post about that).
In this picture I look like I'm concentrating on something important, but I don't remember what it was. Click on it to go to watch the interview on youtube.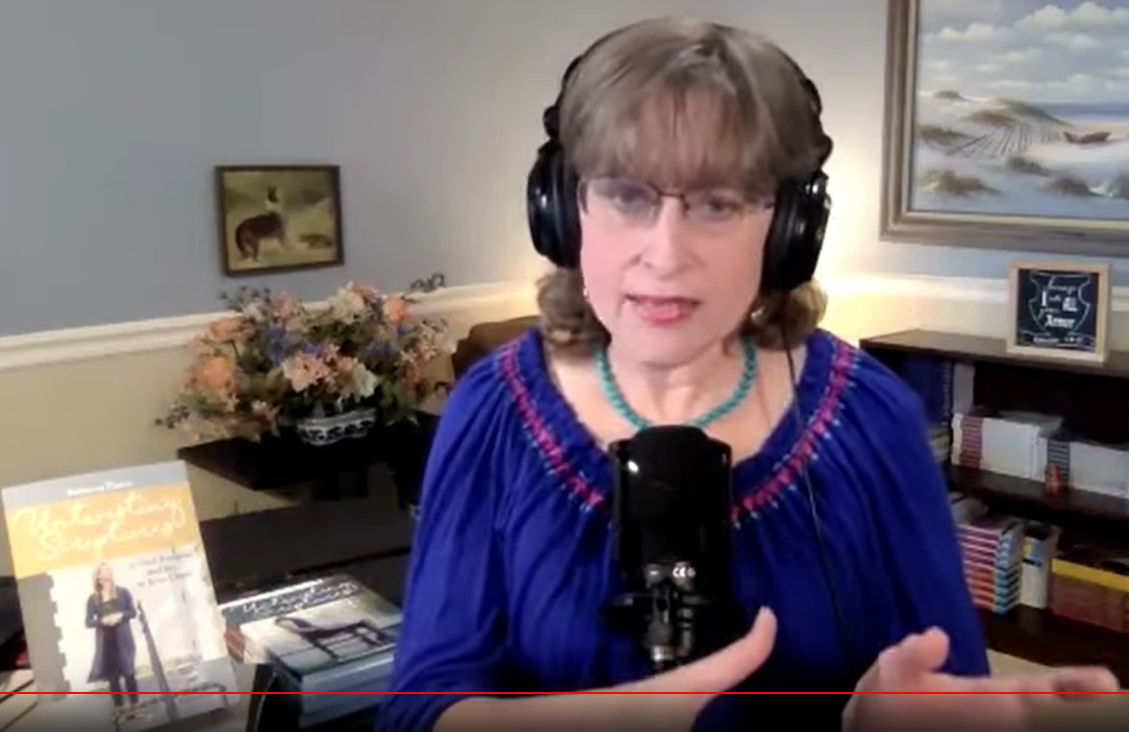 And as always, please feel free to write to me with any questions. It may take a while for me to respond, but I do always try to get back with everyone.
***
Go here to download your free Guide, How to Enjoy the Bible Again (when you're ready) After Spiritual Abuse (without feeling guilty or getting triggered out of your mind). You'll receive access to both print and audio versions of the Guide (audio read by me). I'm praying it will be helpful.