I'm grateful
It's the season of Advent. "The Coming."
I'm preparing for "the coming" of all four of our children, with their spouses, together for Christmas for the first time in 6 years. Maybe "the coming" of a new little niece, our second granddaughter, might be at least part of the reason they're eager to gather.
While I prepare, I'm enjoying wonderful songs about that First Coming, the birth of our Savior.
I still love Lauren Daigle's "The Light of the World" and Francesca Battistelli's "You're Here."
Look at Your hands, they're still so small / Someday You're going to stretch them out and save us all.
Songs like these increase my deep joy and gratitude for our Lord Jesus, our Savior.
He was willing to descend to earth and accomplish our great salvation for us. He freed His people from sin and death, calling us to Himself.
I sometimes stand stunned with gratitude at the outpouring of His grace.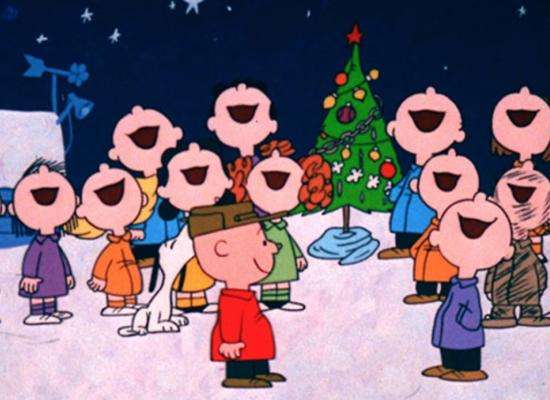 But this gratitude is not my motivator to serve Him
Swimming upstream from a common teaching, I know.
But if you're a regular reader here, you'll know that I tend to push against teachings that feel to me like they're leaning toward guilt manipulators to work in the strength of the flesh.
It goes like this:
"You are so bad." (guilt, shame)

"But look what He's done for you! How is it that you're so ungrateful?" (guilt, shame)

"Be more grateful!" (try harder, push yourself)

"You can prove your gratefulness by doing more for Him." (try harder, push yourself, guilt, shame)
The cycle then continues, sadly, since the next steps are:
"The Christian life is so hard! Where is the joy He promised?" (exhaustion, despair)

"I'm a terrible Christian. I'm so bad." (guilt, shame)
And around we go again. Several of my blog posts address this disastrous cycle.
Why does this feel so much like manipulation?
Because, frankly, that's what it is.
And it can create a very heavy burden.
And the Bible never talks about gratitude being our motivator to do good works for the Lord.
So what is our motivator?
Is gratitude what motivates the Branches?
So let's say the Gratitude Motivator walks up to the Branches of the Vine.
Gratitude Motivator: What flourishing branches!
Branches of the Vine: Thank you so much. It's because of the Vine. See those strong roots?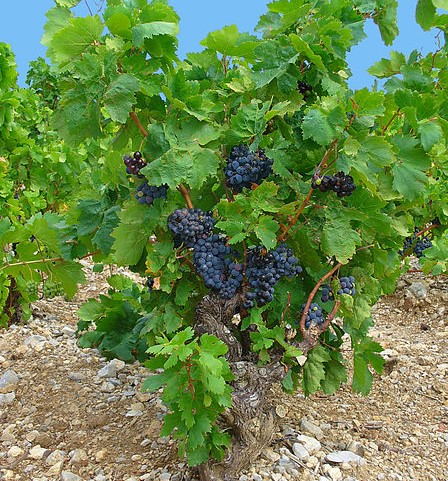 GM: You must be so grateful for that Vine.
BotV: I am. I often lift up my branches in awe and wonder.
GM: That sure does motivate you to bring forth some awesome fruit, doesn't it?
BotV: Huh?
GM: Awesome fruit. Right there, I see it.
BotV: This fruit doesn't come out because I'm grateful. It comes out because I'm connected to the Vine. The sap of the Vine flows through to me. The life of the Vine lives in me.
GM: But just think about if you were cut off from the Vine. You'd be a dead, dry, shriveled heap. Surely the fact that you're not in that condition inspires gratitude.
BotV: Well, sure, of course. But my bringing forth of fruit doesn't happen because I'm inspired with gratitude. It happens because I'm connected to the Vine in a vital way, experiencing the life of the Vine. Why don't we talk about that.
GM: Huh?
Here's the truest, deepest, best motivator
About 31 years after that Advent Baby lay in a manger, He stood up at the Feast of Tabernacles and called out, "Whoever comes to me, out of His innermost being will flow rivers of living water!"
Sounds like the kind of productive life honest Gratitude Motivators—and every true Christian—would love to see.
But the very next part of John 7 is vitally important, because it tells us . . .
And this He spoke of the Spirit, who hadn't come yet.
But now He has.
What's the "motivator" for that river of living water flowing out of my soul for thirsty souls to drink?
It is none other than the Holy Spirit, Christ in me.
So, when I listen to my Christmas music, or at any time I'm rejoicing in what our Savior has done and is doing and will do, I'll often get alone, lift my hands, put my head back, shed some tears . . . and my heart will swell with gratitude.
Often when I close my eyes to pray, my first words are Thank You, Thank You, Thank You.
But when I go out to do what God has called me to do, to pray, to write, to encourage people in the Lord, to give the gospel to those who are longing, that thanksgiving is not my energizer.
Oh no.
Here's our Energizer
I am "motivated," energized (as the apostle Paul spoke of being energized) by the power of the Holy Spirit, the presence of Christ in me.
Through the Holy Spirit, Jesus Christ is with His people.
He is the Empowerer for all the work He has called us to do.  
Grunting and striving isn't going to make this happen.
It is faith, enlivened by a deep knowledge of Him.
It is understanding that flows out of that faith.
If you don't understand, instead of striving harder, ask Him for understanding. Ask Him for faith.
This is a life lived by faith.
It's not the static faith that believed once for salvation years ago.
It is the active faith that continues to be connected to the Vine by believing in Him today, continuing to look to Him for that outpouring of living water every day, and moment by moment.
Yes, it's good to give thanks! After all, we have so much to be grateful for.
And we can add one more thing:
We can be grateful that we don't have to depend on gratitude as our motivator to live the Christian life.
We have something far better.
He has come!
To fill us with His life.
Merry Christmas to you.
And Blessed Advent.
***
If any parts of this post feel eerily familiar, it might be because an earlier version of it was posted Christmastime 2017. Merry Christmas!
***
Go here to download your free Guide, How to Enjoy the Bible Again (when you're ready) After Spiritual Abuse (without feeling guilty or getting triggered out of your mind). You'll receive access to both print and audio versions of the Guide (audio read by me). I'm praying it will be helpful.