Yesterday's post presented the question from a reader and the first part of my answer, about wicked parents and how we as the body of Christ need to be teaching children to obey God rather than man. You can read Part One here.
But what about controlling parents of adults , especially those whose parents espouse some form of Patriarchal beliefs? A few months ago I made a plea to these adults in the post "To those in 'Biblical' Patriarchy: return to God" (link), pleading with them not to let their parents take the place of God. (This was in the section "A call to young adults under the system . . . to listen to His voice" which I hope you'll read if you haven't.)
So now some of these adults are looking at the "Children obey your parents" Scriptures and asking if there is any Biblical justification to do anything other than comply with everything their parents command.
Here's the pertinent part of the letter again.
My oldest son is a very loving, kind, Scripture-studied man, very opposite his father, but cannot free his mind from those Scriptures as there is no clarity in Scripture as to an age when you would stop obeying and ever not submit to the authority God has placed over us. 
Now I have recently met a family with 6 children that the father has brought up not allowing them to get a driver's license, get a job, vote, or think on their own.  They are not allowed to get counsel outside of him and not allowed to interpret Scripture outside of his interpretation.  They are completely broken.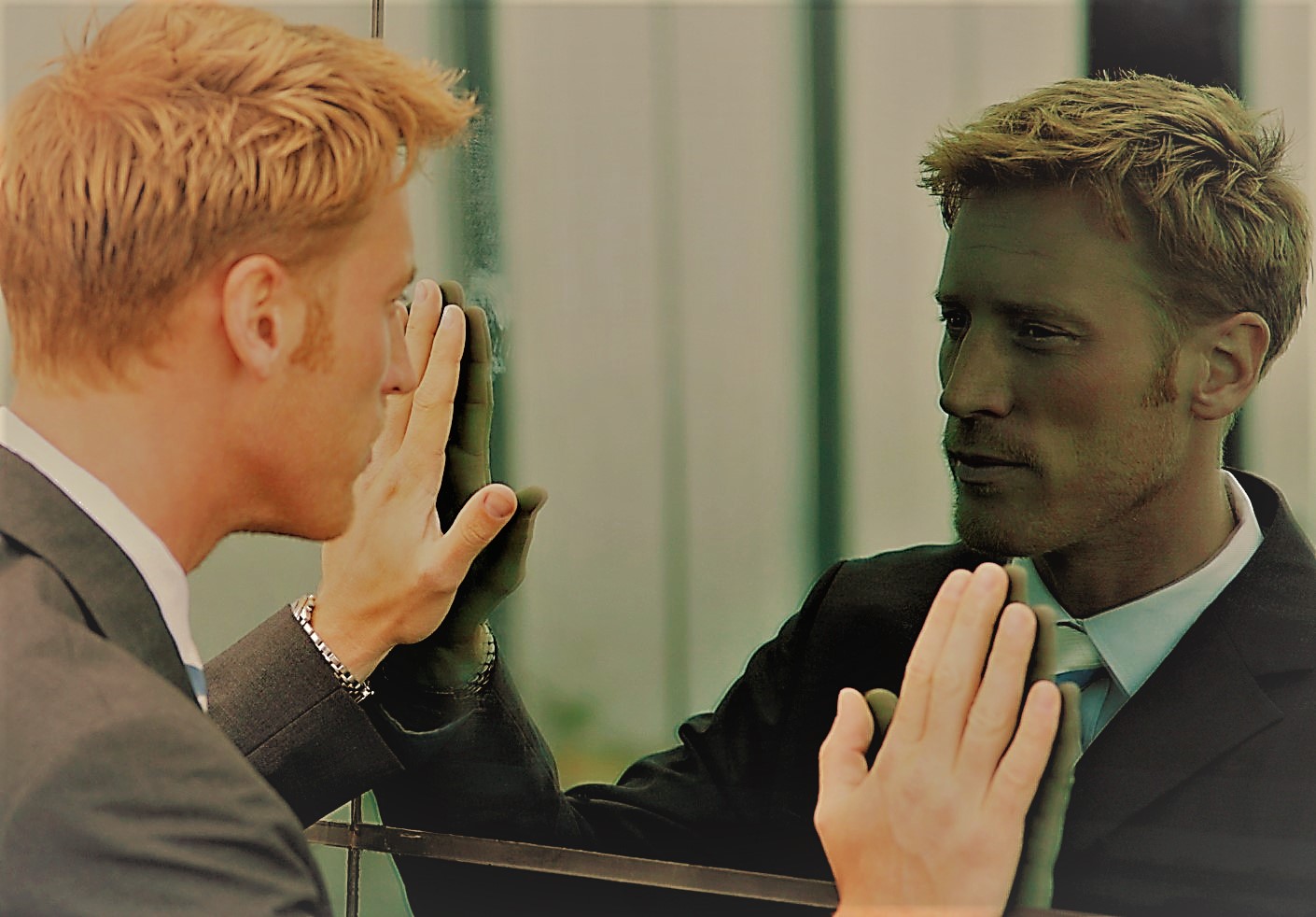 Here is my reply.
What is an adult "child" to do when told to obey a parent who isn't a criminal, but is controlling?
This is what you were really asking. My heart aches to hear the bondage that these young adults are in. I know that you believe this is not what God wants, and they may wonder if it's not God wants, but they long to understand and obey the Scriptures.
So I thought about a few things.
I looked at the word obey, which is the Greek word hupakouo.
I researched the word children, which in both Colossians and Ephesians is the Greek word teknon, which means simply offspring or child.
I looked at the context.
I thought about many other statements and directives in the New Covenant about family relationships and how these relate to one's relationship and standing with God.
1.     The word obey
Several Scriptures also use this same Greek word when talking about being "obedient" to the faith or the gospel or the truth. Check out Acts 6:7; Rom 1:5, 10:16, and 16:26; II Thess 1:8 and 3:14; Hebrews 5:9; and I Peter 1:22. It's easy to fall into the error of thinking that this "obedience" to the truth requires you to take some action in this physical world. But the "obedience" God requires of you in response to the truth of the gospel, the "listening attentively in order to respond appropriately" is the obedience of faith. Our Lord Jesus says to enter His rest, you must believe on Him—that is the obedience He requires. That's truly good news!
The Greek word hupakouo means "to listen attentively in order to respond appropriately." Sometimes it's used in exactly the way we would think, of immediate compliance with a command. This is the way it's used, for example, of the demons obeying Jesus and of our Lord Jesus' willingness to die for us (Rom 5:19).
But it's also the same word used when Rhoda came to the door where Peter was knocking after he had gotten out of prison. She "listened attentively" at the door.
"Listening attentively" implies a respectful attitude. But as noted yesterday, young children need not exercise mindless acquiescence. If they stand against wrongdoing in their authorities, this will reflect the heart of God.
The same is true for adults. "Obedience" doesn't mean giving over the entire mind and will to be controlled by another person. For example, even if your parent isn't telling you to sin, you may still be able to observe that some aspect of the family dynamics is enabling or even increasing sin in the parent's own life (pertinent link to another blog post here).
2.     The word child
Aside from the meaning of "offspring," the word teknon carries with it an implication of dependence that forms a strong bond, the kind that's perfectly appropriate in childhood. This is shown in the many times the word is used in a spiritual sense, showing our dependence on our Father God:
Mark 10:24 And the disciples were amazed at his words. But Jesus said to them again, "Children, how difficult it is to enter the kingdom of God!"
Romans 8:16-17, 21 The Spirit himself bears witness with our spirit that we are children of God, and if children, then heirs—heirs of God and fellow heirs with Christ. . . . that the creation itself will be set free from its bondage to corruption and obtain the freedom of the glory of the children of God.   
Ephesians 5:1-2 Be ye therefore followers of God, as dear children; And walk in love, as Christ also hath loved us, and hath given himself for us an offering and a sacrifice to God for a sweet smelling savor.  
Ephesians 5:8-9 For at one time you were darkness, but now you are light in the Lord. Walk as children of light (for the fruit of light is found in all that is good and right and true).  
1 Peter 1:13-15 Therefore, preparing your minds for action, and being sober-minded, set your hope fully on the grace that will be brought to you at the revelation of Jesus Christ. As obedient children, do not be conformed to the passions of your former ignorance, but as he who called you is holy, you also be holy in all your conduct.  
1 John 3:10 By this it is evident who are the children of God, and who are the children of the devil: whoever does not practice righteousness is not of God, nor is the one who does not love his brother.   
Don't miss that two of the uses of teknon there are in Ephesians, shortly before the one about children obeying their parents.
3.     An important context for the word teknon
Colossians 3:21 Fathers, do not provoke your children, lest they become discouraged.  
Ephesians 6:4 Fathers, do not provoke your children to anger, but bring them up in the discipline and instruction of the Lord.
It sounds like from what you've described in your letter, that these young adults may have become very discouraged by their provoking father, and possibly even angry (if they have any strength to be angry).
But adult children of controlling parents who want to follow the Lord could read those commands to fathers and think, "Well, even if he's disobeying his command, that doesn't give me liberty to disobey mine."
But what does it mean to "bring them up" in Ephesians 6:4?
You may be interested in this article (link) written by someone who went through a similar experience to yours and sought the truth of these verses in Scripture.
This phrase in the Greek means nurture or raise to maturity, which would imply that there will come a time when these dependent children become mature. 
There are two aspects to reaching maturity. The first is necessary for society to function. The second is necessary for the Church to function. So if you're a legal adult, you can check to see if you've reached maturity so that the "bringing up" process is done, or you can prayerfully consider if the situation you're in is designed to keep you from reaching maturity.
Societal maturity
A person attains societal maturity when he's able to provide for himself—a level of self-sufficiency that allows for independence in regard to physical needs. (Greater maturity comes when seriously undertaking the responsibility to provide for one's own new and separate family in various ways.) If a young adult reading this thinks he's been so controlled there's been no opportunity to show he can provide for himself and prove his societal maturity, I believe that isn't sufficient excuse. If he has the basic education, the willingness, the desire, and the energy so that he could provide for himself (or herself, of course, and allowing for a reasonable transition period), then this distinction applies.
Spiritual maturity
A person attains the most basic level of spiritual maturity when he depends on the Lord Jesus Christ instead of on another person for his relationship with God. (Greater maturity comes as he increases in his experiential knowledge of God and His ways, and as he increases in his love for God and others.)
And this one brings me to point 4 above.
4. Other New Covenant statements and directives regarding relationships and standing with God
Just as the command "children obey your parents" should be considered in the context of the immediate Scripture, so should it be considered in the wider context of the entire Word of God, especially as we consider what it means to be members of His New Covenant.
This brings me to the most disturbing part of your letter. The six young adult children are not allowed to think on their own. They are not allowed to interpret Scripture outside his interpretation.
It is this thought control, more than anything else, that ultimately causes this situation to become more like a concentration camp than a family.
So here's my Biblical counsel to these adults . . .
. . . based on Scriptures that I'll lay out.
Begin thinking on your own
But not just on your own, really, but begin prayerfully studying the Word of God, asking the Holy Spirit to open your eyes to it, so you can see and know who Jesus really is. (You might want to begin with the gospels to see who Jesus really is, but at some point I'd suggest studying Colossians and Ephesians, the books that contain the commands you asked about.)
If your father forbids you from studying on your own lest you come to different conclusions than his, study anyway, in secret, because you are a child of God, and God has called you to know Him and be known by Him.
And you must obey God rather than man.
Be willing to hear from God, even if He might be telling you something different from what your parent has said. Throughout His Word He has called you to Himself.
Jesus said be willing to forsake father and mother to follow Him
In Matthew 19:29, Mark 10:29-30, Luke 14:26, and Luke 18:29-30 the words of our Lord Jesus are recorded as telling us to forsake parents in order to follow Him. If you think, "Well, obeying my parents is the way I follow Christ," then I challenge you to stand up and be the adult God has called you to be and get the mediator out from between you.
There is only one Mediator
First Timothy 2:5 tells us there is only one mediator between God and man, and that is Jesus Christ, not any man or woman. Jesus is the only one. He is the one who has torn open the temple curtain for you, you yourself, to enter the holiest place of all, the very presence of God, as Hebrews 4:16 says, and obtain mercy and find grace to help in time of need.
This "grace to help"—He'll help do the right thing in following God instead of man. I talked in my "idol factory" post about appeasement of a false god, which may be what you've been doing without even realizing it (I also mentioned it in my Christian patriarchy posts).
Search the Scriptures to see Him
If you're afraid, know how tender and compassionate our Lord Jesus is with those who are afraid. "Fear not little flock," He said to His fearful disciples, "for it is the Father's good pleasure to give you the kingdom." Look to Him to give you the courage you need for the full-fledged Christian life He has called you to.
Cry out to Him to show Himself to you, through His Word, through His Spirit, for your filling, and for His glory.
Find out, for example, what Paul meant in the book of Colossians (the same book with one of those commands) when he said in 2:6-10,
Therefore, as you received Christ Jesus the Lord, so walk in him, rooted and built up in him and established in the faith, just as you were taught, abounding in thanksgiving. See to it that no one takes you captive by philosophy and empty deceit, according to human tradition, according to the elemental spirits of the world, and not according to Christ. For in him the whole fullness of deity dwells bodily, and you have been filled in him, who is the head of all rule and authority.
Acknowledge Him as your supreme Authority
As an adult Christian, one who is willing to forsake your father and mother to follow Jesus Christ, you look to Him alone for all your salvation, not to anyone else.
There is much life to be lived in the power of the one who has all authority in heaven and on earth. All authority is given unto Me in heaven and on earth, says our Lord Jesus Christ (Matthew 28:18). He is the Authority you must seek and follow.
Come to Him for rest and water
Our Lord Jesus Christ says to you, "Come to me!"
Mat 11:28-30  Come to me, all who labor and are heavy laden, and I will give you rest. Take my yoke upon you, and learn from me, for I am gentle and lowly in heart, and you will find rest for your souls. For my yoke is easy, and my burden is light.  
I'm guessing you may have felt heavy laden, and you may have felt that the rest He promises may feel distant. I'm telling you it's here, and it's available for you.
John 7:37-39  On the last day of the feast, the great day, Jesus stood up and cried out, "If anyone thirsts, let him come to me and drink. Whoever believes in me, as the Scripture has said, 'Out of his heart will flow rivers of living water.'" Now this he said about the Spirit, whom those who believed in him were to receive.  
This is the theme passage for this website, Here's the Joy. Jesus calls you—you, without anyone else in between—to come to Him and drink of the living, sparkling, flowing waters He offers you through the Holy Spirit, Christ in you, the hope of glory. Are you thirsty yet?
Become a Kingdom warrior
Our Lord Jesus Christ, the Captain of the Host of the Lord, has called you to wear the armor of God in Ephesians 6. Remember that—that passage I mentioned yesterday that comes right after the commands to obey? That is for you, as a mature adult in Jesus Christ, standing on your own two feet in the righteousness of Jesus Christ. You are called to take the helmet of the salvation provided in Jesus Christ, the breastplate of the righteousness of Jesus Christ, the shoes of the preparation of the gospel of peace found in Jesus Christ. You are called to gird your loins about with the truth of Jesus Christ and wield the sword of the Spirit, which is the Living Word of God, Jesus Christ. You are called to hold the shield of faith by which you will quench all the fiery darts of the wicked one.
You are called to stand up and be a faithful warrior in the Kingdom of God.
You are no longer a child, dependent on someone else for your relationship with Jesus Christ. You can know Him personally, intimately. You can know Him.
And if He calls you to go . . . you can follow Him.
I'm praying for you . . .
. . . that the God of our Lord Jesus Christ, the Father of glory,

may give you the Spirit of wisdom and of revelation in the knowledge of him,

having the eyes of your hearts enlightened,

that you may know what is the hope to which he has called you,

what are the riches of his glorious inheritance in the saints,

and what is the immeasurable greatness of his power toward us who believe,

according to the working of his great might that he worked in Christ when he raised him from the dead and seated him at his right hand in the heavenly places,

far above all rule and authority and power and dominion, and above every name that is named, not only in this age but also in the one to come.
(That's from Ephesians too.)
There is so much life to be lived, in the power of God the Spirit, for the joy of knowing our Lord and Savior and being known by Him, experiencing His love and reaching out to others who need that Living Water.
I pray that our loving God will heal you and strengthen you and empower you for this great adventure.
***
Go here to download your free Guide, How to Enjoy the Bible Again (when you're ready) After Spiritual Abuse (without feeling guilty or getting triggered out of your mind). You'll receive access to both print and audio versions of the Guide (audio read by me). I'm praying it will be helpful.