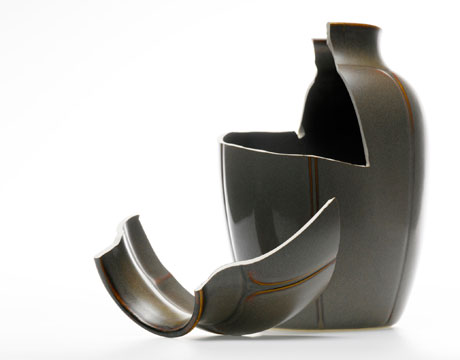 Someone was telling me about this a while back. Praying for God to break him.
"What do you mean by that?" I asked. "And where is it in the Bible?"
He was probably taken aback by my questions, and didn't know the answer. He just prayed it because other people did.
Oh, please hear my heart on this one. I'm all for people asking God to work in their hearts, to turn their hearts more to Him. I do it all the time myself.
But I don't believe anyone in the Bible asked God to break him or her, and I don't believe we have any instruction to ask for that.
He is not the Breaker. In fact, HE is the one who was broken for you!
I told my friend, I believe if we ask that, we're asking Him to do something that's contrary to His nature.
Mark 14:3 is one Scripture people sometimes use to support the idea of our needing to be broken: "And while he was at Bethany in the house of Simon the leper, as he was reclining at table, a woman came with an alabaster flask of ointment of pure nard, very costly, and she broke the flask and poured it over his head." But this ointment represents Christ Himself, the one who was broken for us, in our place.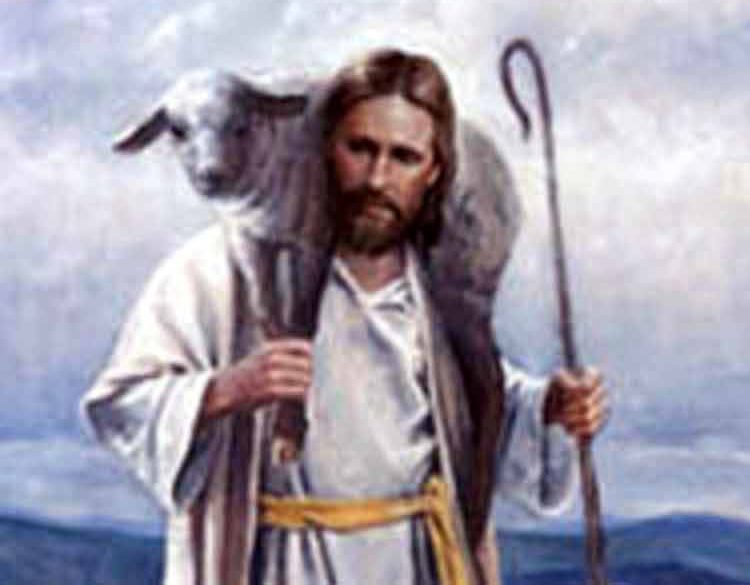 He is not the Breaker. He is the Rescuer, the Healer, the Restorer. Psalm 34:18 says, "The Lord is close to the broken-hearted and saves those who are crushed in spirit."
People are broken when they "turn every one to his own way," as Isaiah 53:6 talks about, and they stumble in places they shouldn't have been or even fall over cliffs. Isaiah 65:14 says, "My servants will sing out of the joy of their hearts, but you [the ones who do not follow Me] will cry out from anguish of heart and wail in brokenness of spirit."
People are also broken by other people, by thoughtlessness, carelessness, neglect. Or by evil. (One friend wondered why she should ask God to break her when wicked men in her life had done just exactly that. I told her she shouldn't—she should ask God to rescue her.)
If we say, "Break my heart for what breaks Yours," then that's using an idiom to ask for our longings to be aligned with the Lord. David's heart was broken over his own sin, and God received him. Psalm 51:10 and 17 say, "The sacrifices of God are a broken spirit; a broken and contrite heart, O God, you will not despise."
Even if they ask for their pride or their wills to be broken, that's not so bad. But what seems strange to me is that people are saying we should ask God to break . . . not our hearts, not our pride or wills, but break us.
He just doesn't do that.
I think when people ask God to break them, what they're really asking for is a change in their hearts, a change in their wills, their desires, their emotions. Turning to the heart of God.
So I told my friend that instead of asking God to break him, he can ask God to change his desires to align with His will. One of the joys we can find in Christ is the joy of changed desires. We can come to Him confidently asking for this, and expecting it to be answered.
We can expect to grow in true holiness, which is more and more treasuring what God treasures and despising what God despises.
I talk about this aligning of desires a good bit more in Untwisting Scriptures,  in the section telling you not to give up your rights.
Our Savior has no interest in breaking you—He's already been broken for all of us. I hope you'll be able to hear that, especially if you've been abused.
Instead, He wants to heal you and restore you. He wants to hold you and keep you. He wants to turn your heart to Him.
This is sanctification . . . this is what it means to walk in the Spirit. As we look to Him in faith, He accomplishes the progressive turning of our desires to be more and more aligned with His. (Breaking might happen because of our own mis-aligned wills or the evil of others, but He won't be the one doing it.)
The psalmist said, "One thing have I desired of the Lord, that will I seek after; that I may dwell in the house of the Lord all the days of my life, to behold the beauty of the Lord, and to inquire in his temple."
That's a joyful request all Christians can expect to be answered. He wants to restore our hearts to Him.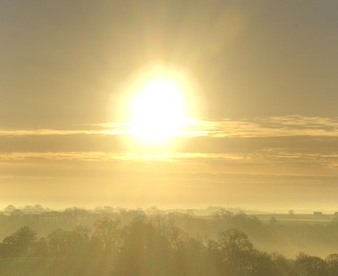 ***
Go here to download your free Guide, How to Enjoy the Bible Again (when you're ready) After Spiritual Abuse (without feeling guilty or getting triggered out of your mind). You'll receive access to both print and audio versions of the Guide (audio read by me). I'm praying it will be helpful.