About 12 years ago we visited a church that required a certain kind of (very modest) attire for certain events. As I read the brochure that explained the reasons for the attire, I saw that one of the reasons was "for holiness."
I was incensed. I certainly didn't have all the fundamentalism out of me (and two years later would experience anxiety when my son wore flip flops to church), but I KNEW there was no way our attire could affect our holiness in any possible way.
I didn't have it all sorted out, but from studying the New Testament, I knew this. There is no holiness to be obtained by any means except in the Lord Jesus Christ.
Then I found out that such rules and false ideas about holiness made for a perfect field day for wolves in sheep's clothing.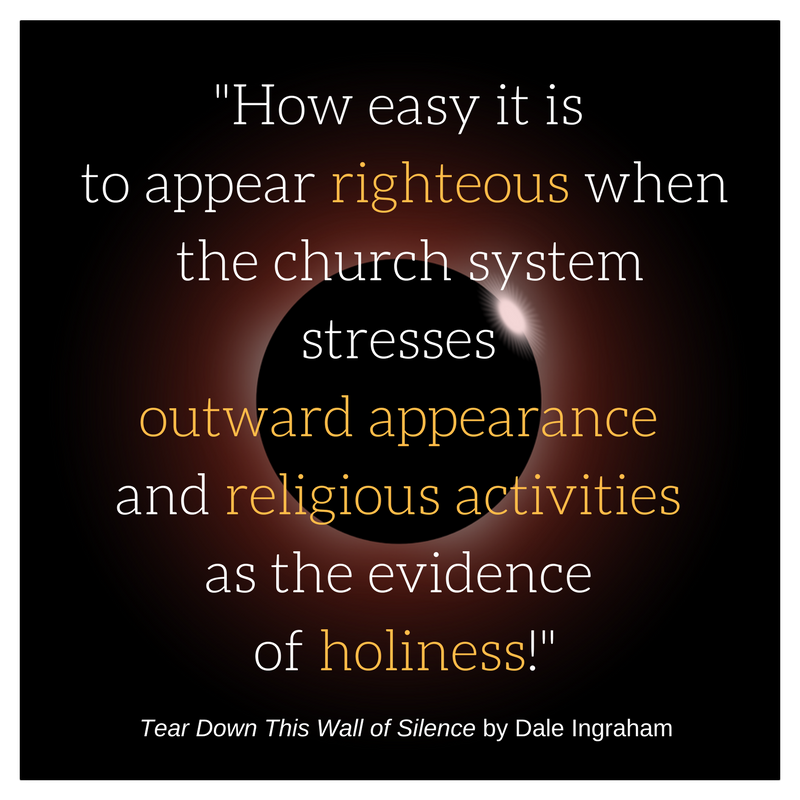 It is false. It is absolutely false.
The evidence of our holiness, our righteousness, is to be found in the fruit of the Spirit in our lives, our love for other; our foundational peace in the midst of turmoil; the joy that we know is waiting on the other side of the darkness; our willingness to wait for our God since He is our only hope; the gentleness and kindness with which we treat others; the goodness of God that pours into us and pours out of our lives; the faith He gives us to trust Him when we can't see our hand before our face, when we're in the messy middle of the story; these things and more bear witness to the sanctification God is working within us.
Christians will want to conduct themselves with decorum in all ways including dress, of course, in line with the fruit of the Spirit. But to imagine that attire is a way to holiness and a signifier of holiness is to lead toward cultic thinking and abuses of all kinds. It will without doubt lead away from the true Savior who is the real Sanctifier, the real Holiness-maker.
If Christians can understand this, the freedom and joy will lead to strength that will be willing to confront the wolves and root them out of the churches. And it will create an environment in which wolves cannot thrive.
There is no holiness to be obtained by any means except in the Lord Jesus Christ.
We'll look to Him to accomplish it in us, and we'll expect Him to produce the genuine fruit that comes as a result.
***
Go here to download your free Guide, How to Enjoy the Bible Again (when you're ready) After Spiritual Abuse (without feeling guilty or getting triggered out of your mind). You'll receive access to both print and audio versions of the Guide (audio read by me). I'm praying it will be helpful.