In the early- to mid-1990s, we sat in our first church small group. (We'd been wanting small groups in our previous independent Baptist church, but the pastor wouldn't allow them.)
This first one for us was at Bean Blossom Mennonite Church—which I've blogged about before, here—the church with the "Strangers Expected" sign over the front door, the church where the entire congregation sang in four-part harmony, the first church I joined where the women wore pants, where I couldn't possibly bring myself or allow my daughter to do the same, a now-embarrassing memory that I can perhaps explore one day in a therapist's chair.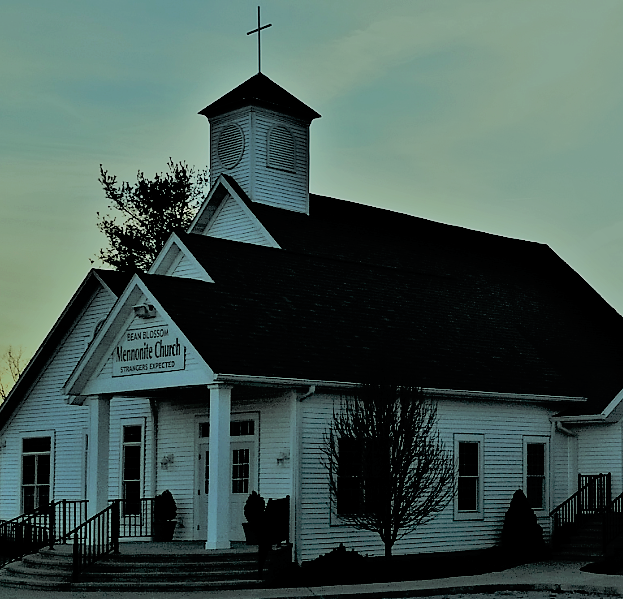 But I digress . . .
The thing I actually wanted to talk about now is something that happened in the small group.
I remember hearing Jeanne tell her story, the story of how she came to the Lord.
"I was so hungry for God," she said. "But I didn't know how to find Him. I had moved to a new place and worked as a cashier at a grocery store, and whenever someone came through my line who wore a cross, I asked, 'Do you go to church? Could I go to church with you?' But nobody wanted to take me to church with them. Finally one woman told me where her church was and said we could come, but when we came she didn't even want to sit with us. That was the day my husband and I gave our hearts to the Lord."
And now they were at Bean Blossom Mennonite with us, our lives intersecting at the church with the "Strangers Expected" sign that had first drawn us in.
Good grief, I thought. Someone this hungry for God, she wanted to come to Jesus, and nobody wanted to help her? But instead of being incensed with those who seemed cold and heartless, my thoughts went in a different direction.
Where are the people like her? Why don't I ever meet those people?
I thought about the people I had been reaching out to over the previous weary years, the woman whose house I kept visiting to talk with her about Jesus even though she didn't seem interested. . . . The woman whose troubles I didn't understand who seemed like she had a wall around her. . . .The woman I kept reaching out to even though she seemed like she might snap my hand off. . . .
Of course now I look back and understand some of those things differently, but at the time . . .
Why don't I ever meet people like Jeanne? I thought. Those people who are so hungry to know You? If I'd been going through her check-out line, you'd better believe I would have jumped at her request!
And then I prayed a life-changing prayer.
Lord, would you bring me those people? The people like Jeanne, who are asking and seeking?
I remembered how I had heard someone preach on John 4, after Jesus had carried on His fascinating dialogue with the woman at the well and then was talking with his disciples.
"Don't ask the Father for a harvest," He said. "Ask Him for laborers to work the harvest. Because I'm telling you, the harvest is right there."
I see Him stretching out his arm to the expanse, and then pointing to the town, from which the woman was running back out to Him, followed by a host of others, all running toward Him, willing to "come and see" because her story was so incredible.
Lord, would you bring me those people? I want to be one of the laborers, but I don't see the harvest. The ground I'm working seems hard and bare. But because of what you said, and because of what Jeanne said, there must be a harvest all around me. I want to meet them.
That was the beginning. It was almost as if the Lord had said, "I was waiting for you to ask."
I look back through the years and see how very much I myself needed to learn and change, in ways I wasn't even aware of. But even still, He faithfully began to bring me friends who had a similar passion to know Him.
Sometimes I could answer their questions. Sometimes I couldn't. Some of them had been looking for God and found Him as we talked and prayed together. Some of them, with me, began to know Him more deeply.
Now, with the internet that I couldn't have imagined in those days, I praise God all over again that He's sending me more of those who are hungry and thirsty for Him, even in their places of desperation.
The past few years, as the Lord has been asking me "Are you ready to go into darker places?" and I've answered "Yes Lord, if You'll go with me," He has continued to faithfully bring me the people.
The people who have been afraid to tell their stories—in some cases even those who have been trying to figure out what their stories are. . . . The people who have been shunned and shunted away by others of those who claim to represent the Savior, maybe because their lives look messy and their stories are messy sometimes almost beyond belief.
Lord, would you bring me those people? The harvest you said is out there? The check-out clerks who are asking someone, anyone, to take them to where they can find the true God?
I wanted to be one, like Jesus, who was expecting the strangers.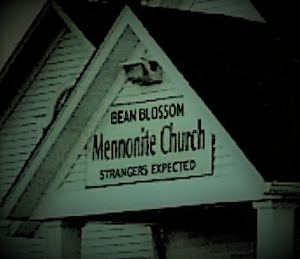 "Oh, certainly. I was waiting for you to ask."
Thank you, Lord. Thank you for the people you've brought into my life over the last 25 years. What a wonderful gift to ponder as I turn 61.
*****
Birthday reflections have been an annual tradition for me since I started my blog. Here are two:
Reflections on my sixtieth birthday: reframing my name
Reflections on my fifty-ninth birthday: a warrior's tale
***
Go here to download your free Guide, How to Enjoy the Bible Again (when you're ready) After Spiritual Abuse (without feeling guilty or getting triggered out of your mind). You'll receive access to both print and audio versions of the Guide (audio read by me). I'm praying it will be helpful.